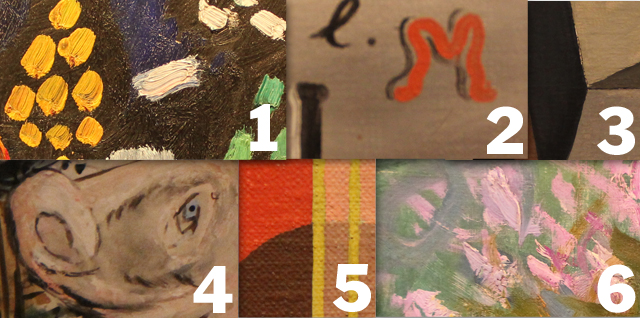 How well do you know your MoMA? If you think you can identify the artist and title of each of these works—all currently on view in the Museum's fifth-floor Painting and Sculpture Galleries—please submit your answers by leaving a comment on this post. We'll provide the answers—along with some information about each work—in two weeks (on Friday, November 19), along with the next Do You Know Your MoMA? challenge.
ANSWERS TO THE OCTOBER 22 CHALLENGE:
Congratulations to Robin, last week's very first commenter, who tore through our clues like so much tissue paper! This week's clues are a lot tougher, so pay close attention.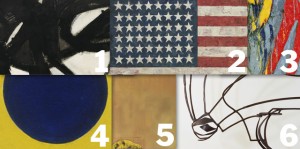 1. Franz Kline. Chief</a>. 1950</p>

2. Jasper Johns. Flag</a>. 1954–55</p>

3. Claes Oldenburg. Red Tights with Fragment 9</a>. 1961</p>

4. Edward Ruscha. OOF</a>. 1962 (reworked 1963)</p>

5. Andy Warhol. Gold Marilyn Monroe</a>. 1962</p>

6. David Smith. Australia</a>. 1951</p>