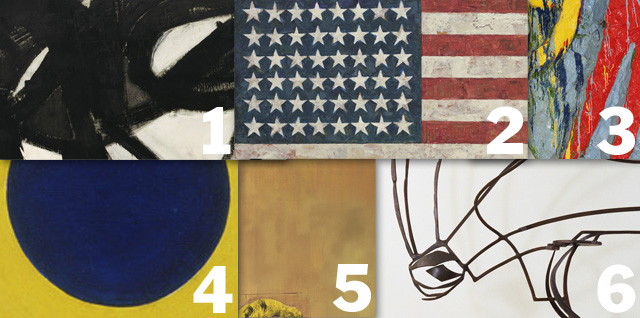 How well do you know your MoMA? If you think you can identify the artist and title of each of these works—all currently on view in the Museum's fourth floor Painting & Sculpture galleries—please submit your answers by leaving a comment on this post. We'll provide the answers—along with some information about each work—in two weeks (on Friday, November 5), along with the next Do You Know Your MoMA? challenge.
ANSWERS TO THE OCTOBER 8 CHALLENGE:
Congratulations to Noelle, who correctly identified all six of last week's Abstract Expressionist masterpieces!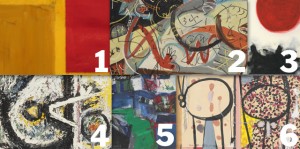 1. Hans Hofmann. Cathedral</a>. 1959</p>

2. Jackson Pollock. Stenographic Figure</a>. c. 1942</p>

3. Adolph Gottlieb. Blast, I</a>. 1957</p>

4. Richard Pousette-Dart. Fugue Number 2</a>. 1943</p>

5. Grace Hartigan. Shinnecock Canal</a>. 1957</p>

6. Robert Motherwell. Pancho Villa, Dead and Alive</a>. 1943</p>