Five for Friday, written by a variety of MoMA staff members, is our attempt to spotlight some of the compelling, charming, and downright curious works in the Museum's rich collection.
Don't want to get squished in the crowds at MoMA while trying to sketch from your favorite work?  Feeling like you need some inspiration to get you back into drawing? Then this Five for Friday is for you.
Take these five works, extract bits and pieces from each, and reassemble them into your own drawing. Consider it an exquisite corpse for one person made from found works of art. Give it a name, hang it on your fridge, or put it in a frame and give it away. Instant satisfaction guaranteed.
Got your pencil ready?  Here you go.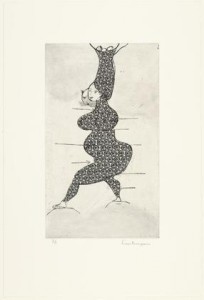 1. Louise Bourgeois. Stamp of Memories I. (1990–93, published 1993)
Something to think about: Bourgeois suffered from insomnia and would draw through the night.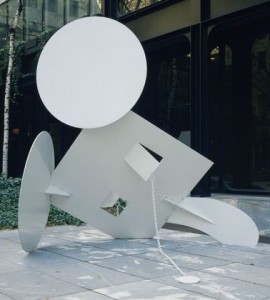 2. Claes Oldenburg. Geometric Mouse, Scale A. 1950
Need additional perspectives? Claes sketched this piece in many different versions.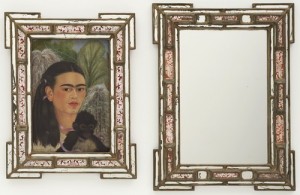 3. Frida Kahlo. Fulang-Chang and I. 1937 (assembled after 1939)
Kahlo would draw and paint while hospitalized after a life-altering bus accident.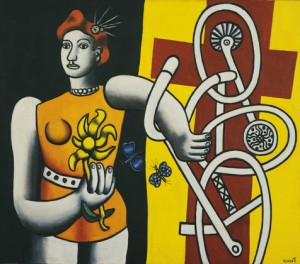 4. Fernand Léger. Big Julie. 1945
For more visual fragments or to imagine how to animate your drawing, check out Léger's Le Ballet Méchanique.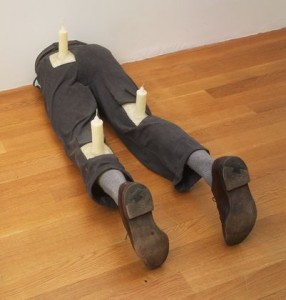 5. Robert Gober. Untitled. 1991.
You're not drawing alone. In addition to working with wax and real human hair, Robert Gober draws!
Still feeling stuck?  Check out these fabulous found-art exquisite corpses made from today's Five for Friday before you make your own. Or, go find your own five works from the online collection to steal from. Once you're done, upload your drawing to our Five for Friday Flickr group. We'll put a selection of the submissions on the blog next Friday.