Five for Friday, written by a variety of MoMA staff members, is our attempt to spotlight some of the compelling, charming, and downright curious works in the Museum's rich collection.
To fulfill your Friday-afternoon Internet-eye-candy needs, I give you . . . cute animals from the collection of The Museum of Modern Art.
Let's start off slow, with a classic: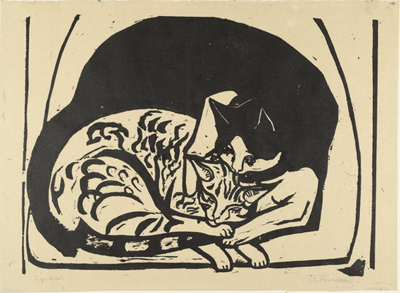 1. Ernst Ludwig Kirchner. Two Cats (Zwei Katzen). 1936
Cuddling kitties! Aw, they're holding hands!! Purr purr purr. Good job Kirchner.
Next: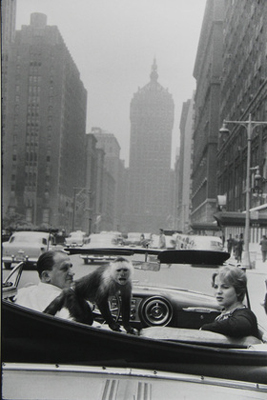 2. Gary Winogrand. Park Avenue, New York. 1959
CRAZY MONKEY! Not sure what more can be said about this, except that New York is a weird place. Thank you Winogrand. I hope the monkey didn't jump on your face after you took this picture.
OK—now, check this dude out!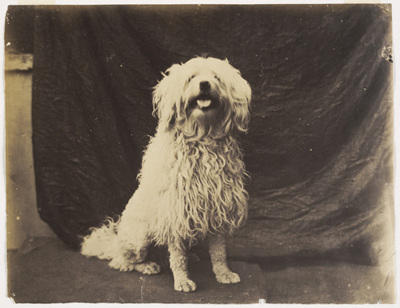 3. Attributed to Charles Marville. Dog. c. 1860s
HAAAAA! He makes me laugh every time! Look at his awesome ruff!! (I also enjoy the curtain. Thanks Marville!)
This next one is a true classic—one of the great modern paintings: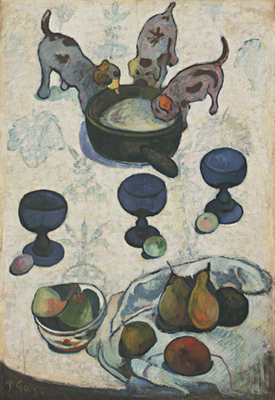 4. Paul Gauguin. Still Life with Puppies. 1888
Puppies! Awwwwww, lookit their little bellies! Gauguin's lifestyle gets a bad rap, but—he gave milk to puppies! In a saucepan!! On his table!!! (In front of a truly weird still life.) Thank you Paul.
And . . . last but not least: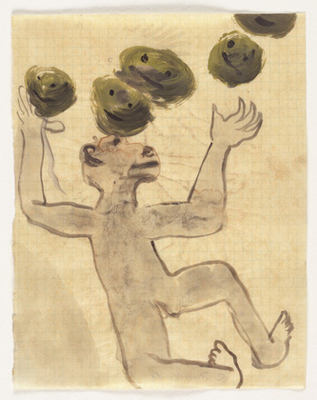 5. Rosemarie Trockel. Untitled. 1983
HAPPY COCONUTS PARTY!!!
Have a good weekend, folks!