Giving a proper appreciation to MoMA's collection—numbering some 150,000 works, including paintings, sculptures, media works, films, prints, photographs, and more—can be kind of like attempting a sip of water from Niagara Falls. There's a lot to love, but there's also just….a lot!
Five for Friday, written by a variety of MoMA staff members, is our attempt to break the Museum's rich collection into easily manageable (and hopefully entertaining) chunks—and to spotlight some of the compelling, charming, and downright curious works in the MoMA treasury.
Five Edible (More or Less) Works in the Collection
Perhaps it's because I most often peruse the galleries on my lunch break, but I've always been fascinated by the little-known fact that our collection contains a number of palatable pieces. Of course, it should be noted: visitors are only invited to partake in one of these works, however tempting they may be.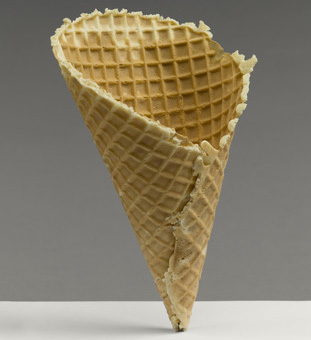 1.) Italo Marchioni. Ice Cream Cone. 1896
Delicious idea, and nothing goes to waste, either.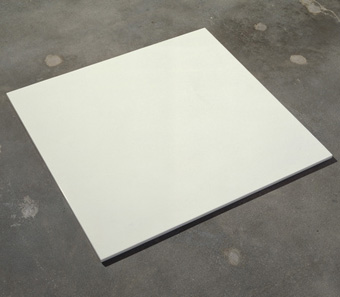 2.) Wolfgang Laib. Milkstone. 1983–87
Milk and marble make for a pristine Minimalist surface.

3.) Enric Bernat i Fontlladosa. Chupa Chups® Lollipop. 1958
Simple, classic—the humble lollipop is the epitome of good design.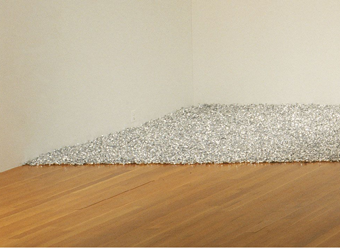 4.) Felix Gonzalez-Torres. Untitled (Placebo) (detail). 1991
Dimensions of Gonzalez-Torres's hard-candy installation vary, but ideal weight is 1,000 to 1,200 pounds—plenty for visitors to snag a piece or two.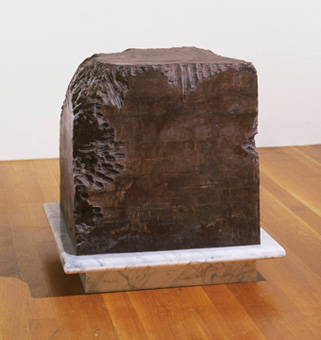 5.) Janine Antoni. Gnaw. 1992
Creating this monumental sculpture must have been alternately exhausting and delightful for Antoni; she used her own mouth to chisel away at the 600-pound block of chocolate.