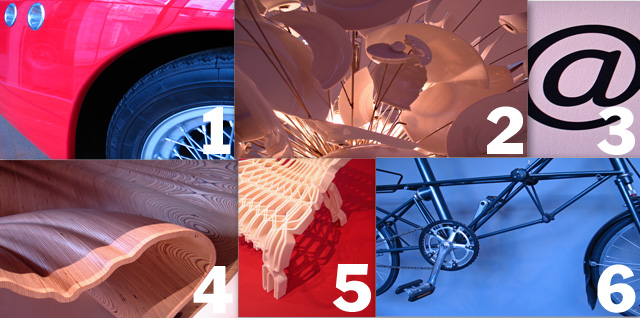 How well do you know your MoMA? Above are images of works from the MoMA collection that are currently on view in the Architecture and Design Galleries. If you think you can identify the artist and title of each work, please submit your answers by leaving a comment on this post. We'll provide the answers—along with some information about each work—next Friday, along with the next Do You Know Your MoMA? challenge.
ANSWERS TO LAST WEEK'S CHALLENGE:
Well, I said I'd try to stump you last week, and stump you I did. Many of you were able to correctly identify the first two works, but the third proved to be the most challenging, and we don't have a winner this week. Honorable mention to Candice White for identifying Constantin Brancusi as the artist, but alas, it is Young Bird, not Blond Negress, II, in the photo clue.
1 . Pablo Picasso. Girl Before a Mirror. March 1932
2. Frida Kahlo. Fulang-Chang and I. 1937 (assembled after 1939)
3. Constantin Brancusi. Young Bird. 1933