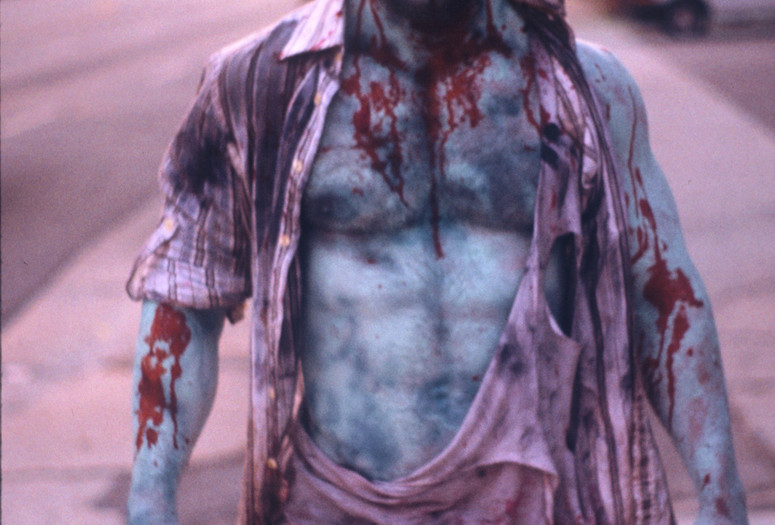 L.A. Zombie. 2010. USA. Directed by Bruce LaBruce. 63 min.
Cinematography by James Carman. With François Sagat, Rocco Giovanni, Wolf Hudson, Eddie Diaz. Though it might at first seem more closely aligned with LaBruce's other gay zombie movie, Otto; or Up with Dead People, the director has described this film as a sequel to Hustler White, in that both pieces focus on the people who work the streets of Los Angeles, who live in the "seedy underbelly of dreamland." L.A. Zombie opens with what may be an undead alien, played by porn star François Sagat, emerging from the sea. Roaming wordlessly through the city, he encounters a variety of fresh corpses—a gang member, a vagrant—and humps them back into life like some sort of necrophiliac savior. Blending horror with XXX idioms, L.A. Zombie is a bloodbath with brains.
Défense de fumer. 2014. Canada. Directed by Bruce LaBruce. 4 min.
With Ron Dagenais, Van Hechter, Jessy Karson. Sometimes a cigar is just a cigar, but not in this case.