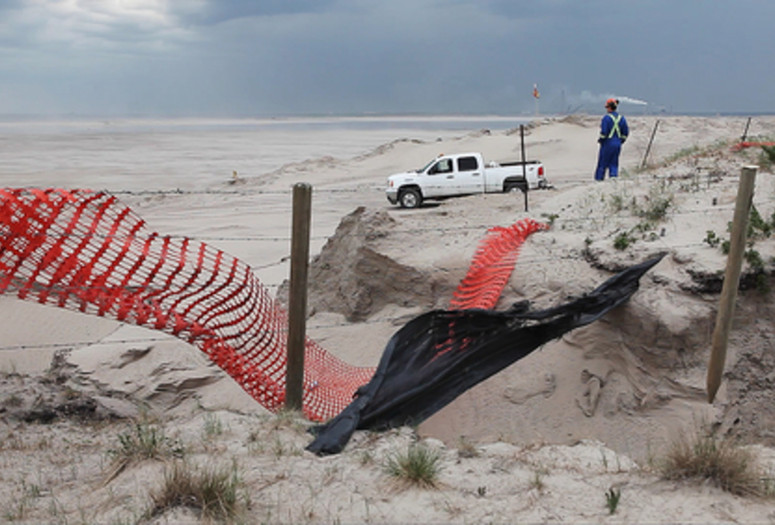 Patty Chang and David Kelley join us to discuss their collaborative video work Flotsam Jetsam (2007)—which is currently on view at MoMA—and a selection of other projects. While the pair work across a wide range of mediums and disciplines, from sculpture, drawing, and photography to film, performance, and new media, at the core of their collaboration is the intersection of site and the imaginary.
Route 3 (2011) is their recent video about a newly completed highway in rural Laos. Connecting China to Thailand through the former Golden Triangle, the new highway has accelerated Chinese development of Lao agricultural and gambling industries, and the migration of rural Lao minority populations to the growing roadside towns. The video considers the enigmatic changes in the visual landscape through performance and sculpture.
Spiritual Myopia (2014), a new multipart video installation that examines the infrastructure of petro-industry in the oil sands of northern Canada, is described by the artists as bringing together ideas of landscape, real estate, parenting, migration, drone surveillance, and physical touch through a collection of documentary artifacts that index the oil sands geography. The video culls photographs, scans, aerial videos of mines and the boreal forests, and stroboscopic video of new housing developments. Fort McMurray, Alberta, like other boomtowns, is fueled by resource extraction and development, exposing degrees of what the geographer David Harvey has called time-space compression, when culture and land, driven by capital, change at a pace too rapid for conscious reflection.