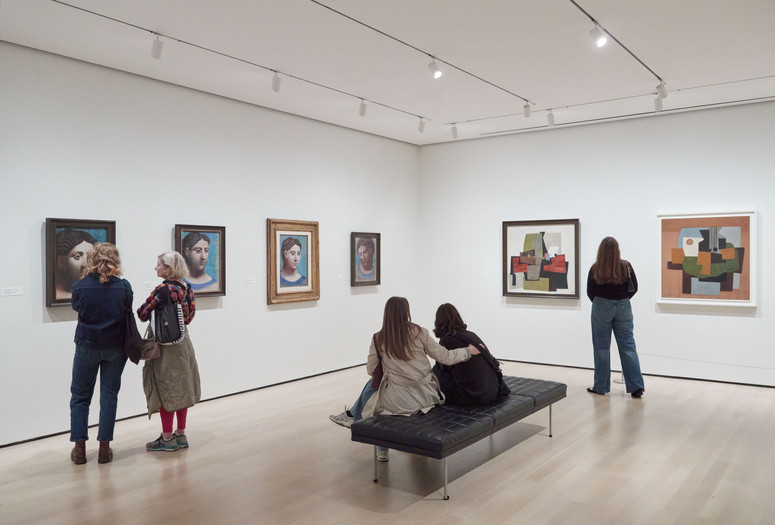 Stop by to experience Picasso in Fontainebleau, and look closely at the many different—yet closely related—works made in the artist's garage studio during a pivotal summer. Plus, learn more about Picasso during a gallery talk, listen to a live jazz performance, create figure drawings inspired by Picasso, and participate in a round of trivia.
Please register in advance and purchase guest tickets, if needed, by selecting the program date and your preferred time slot (6:30, 7:00, 7:30 p.m.). Members at the Explore category may bring one complimentary guest without reserving guest tickets; members at the Supporting category and above may bring up to four complimentary guests without reserving guest tickets. Enter through the main entrance of the Rockefeller Building at 11 West 53rd Street only.
This event is open to all members except those in the Annual Pass category. Not a member? Join now to unlock a year of engaging content and events.
Questions? Please contact [email protected].
Accessibility




FM assistive-listening devices (headsets and neck loops for T-coil compatibility) are available for sound amplification.


American Sign Language (ASL) interpretation is available for public programs upon request with two weeks' advance notice. MoMA will make every effort to provide accommodation for requests made with less than two weeks' notice. Please contact [email protected] to make a request for these accommodations.