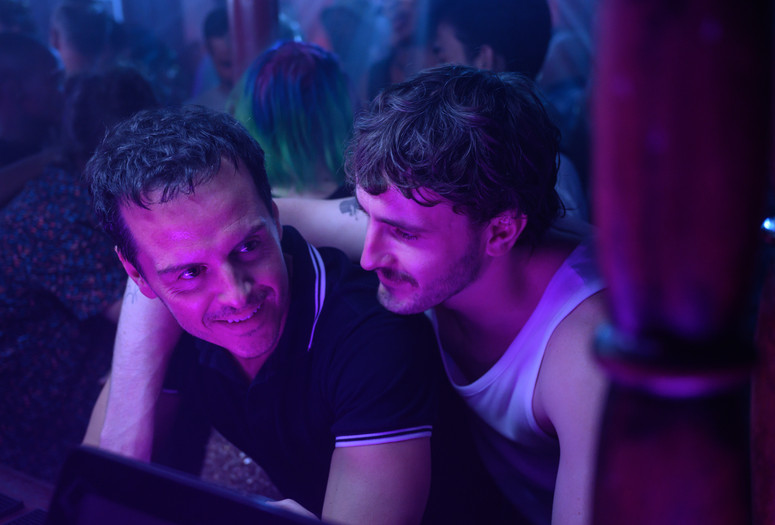 For members at the Explore category and above, tickets will become available two weeks before the screening date, starting at 10:30 a.m. Additional tickets will be available to members and the general public one week before the screening date, also at 10:30 a.m. Please note that space is extremely limited and tickets will be in high demand.
All of Us Strangers. 2023. USA/Great Britain. Written and directed by Andrew Haigh. With Andrew Scott, Paul Mescal. Courtesy Searchlight Pictures. DCP. 105 min.
Memories and love, as ephemeral and metaphysical as ghosts—these are the delicate tendrils of life that director Andrew Haigh (Weekend, 45 Years) weaves into this haunting, romantic tale. Adam (movingly portrayed by Andrew Scott) is a solitary writer living in an anonymous, nearly vacant apartment building in London. When a handsome, somewhat sad suitor (Paul Mescal) appears at his door, he must decide whether to let love in. His journey involves reckoning with a past trauma that has led him to hide his heart, and engaging with adoring parents who never really got to know him.