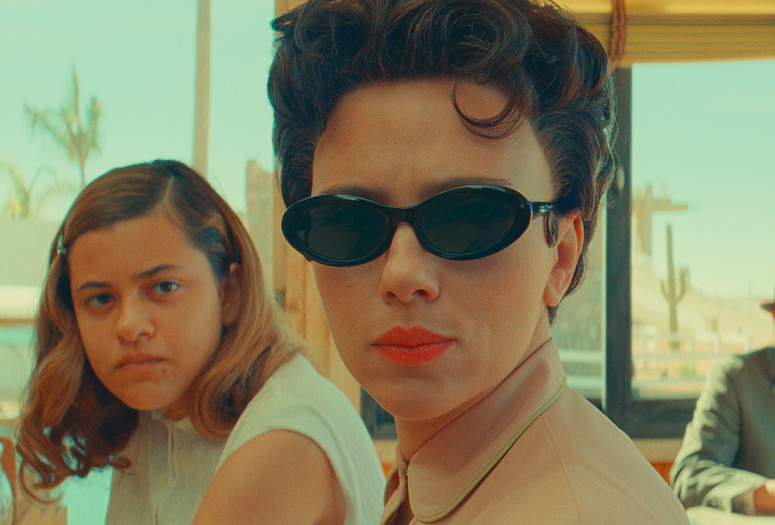 For members at the Explore category and above, tickets will become available two weeks before the screening date, starting at 10:30 a.m. Additional tickets will be available to members and the general public one week before the screening date, also at 10:30 a.m. Please note that space is extremely limited and tickets will be in high demand.
Asteroid City. 2023. USA. Written and directed by Wes Anderson. With Edward Norton, Jason Schwartzman, Scarlett Johansson. DCP. Courtesy Focus Features. 105 min.
Scrambling several modes of 1950s media—black-and-white TV documentary, prestige Broadway drama, cliched Hollywood science-fiction—Wes Anderson creates his most intricate confection to date, a nesting doll of stories-within-stories and styles-within-styles. It's an airborne spectacle that threatens to fly apart at any moment, but holds together thanks to Anderson's fundamentally serious approach to the hard facts of human emotion—love and grief, mostly. As the Hemingwayesque war journalist Augie Steenbeck, Jason Schwarzman has his most fully developed role since Rushmore; while struggling to break the news of his wife's death to his young children, he dips into a relationship with Scarlett Johansson's Midge Campbell, a Hollywood star who is having doubts about her career. But all of this turns out to be the fantasy of playwright Conrad Earp (Edward Norton), who has created Augie and Midge as characters in his play, set at a convention for junior astronomers in a UFO-friendly corner of the American desert.