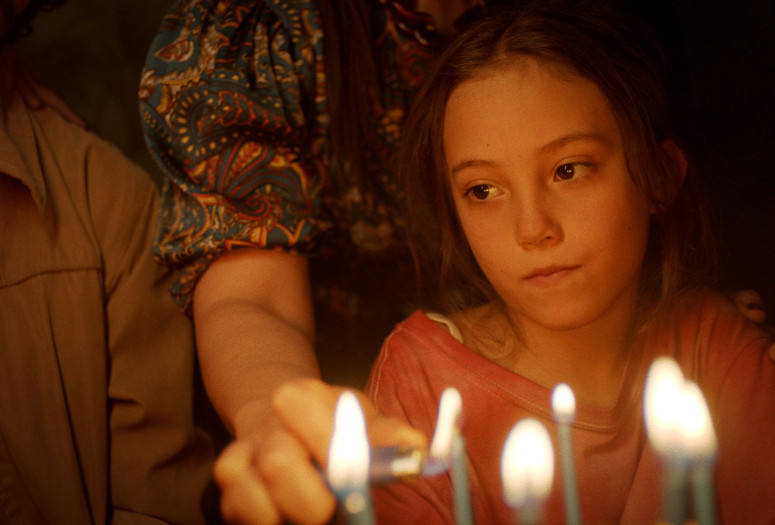 For members at the Explore category and above, tickets will become available two weeks before the screening date, starting at 10:30 a.m. Additional tickets will be available to members and the general public one week before the screening date, also at 10:30 a.m. Please note that space is extremely limited and tickets will be in high demand.
Tótem. 2023. Mexico/Denmark/France. Directed by Lila Avilés. With Naíma Sentíes, Montserrat Marañon, Marisol Gasé. DCP. Courtesy Sideshow/Janus Films. In Spanish; English subtitles. 95 min.
In the enormously poignant follow-up to her international breakthrough, The Chambermaid, director Lila Avilés nestles in with one family over the course of a single, meaningful day. Tótem is told largely from the perspective of seven-year-old Sol (the marvelously naturalistic Naíma Sentíes), as her mother (Montserrat Marañón) and extended relatives prepare for the birthday party of the girl's father (Mateo Garcia). As the hours wear on, building to an event both anticipated and dreaded, the fragile bonds and unsure future of the family become ever clearer. Avilés confirms her formidable skill at expressing the subtlest contours of her characters' inner lives in this emotionally expansive and affecting drama.