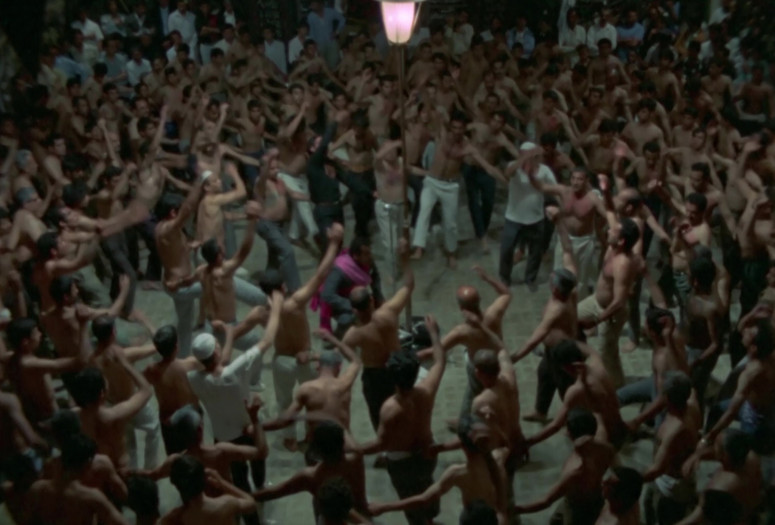 Man anam keh (I Am the One Who). 1974. Iran. Directed by Ali Akbar Sadeghi. No dialogue. Digital restoration. World premiere. 9 min.
This witty yet brutal animated short about two warring armies is inspired by the epic Shahnameh, by the 10th-century Persian poet Ferdowsi.
Plaisir d'amour en Iran (The Pleasure of Love in Iran). 1976. France. Directed by Agnès Varda. In French; English subtitles. DCP. 6 min.
Agnès Varda associates the sensuality of Persian architecture in the city of Isfahan with the desire between two lovers.
Arbaeen. 1970. Iran. Directed by Nasser Taghavi. No dialogue. DCP. 21 min.
Nasser Taghvai's documentary, Arbaeen, observes the mourning ritual on the 40th day of the martyrdom of the Shia Imam, Hossein.
Mobarezeh ba Atash dar Ahvaz (Fire-Fighting at Ahwaz). 1958. Iran. Directed by Abolghassem Rezai. Digital restoration courtesy Cineteca di Bologna. US premiere. 35 min.
Abolghassem Rezai's Fire-Fighting at Ahwaz is a pioneering example of industrial documentary filmmaking in a rapidly developing Iran.
Program: 71 min.