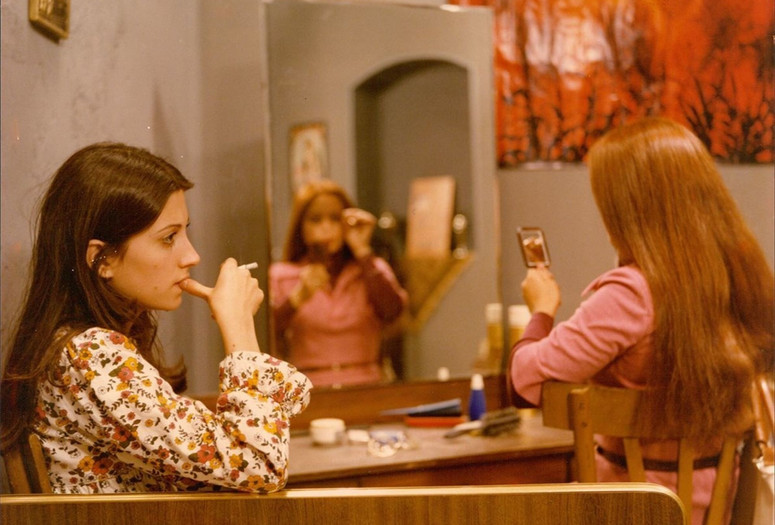 Ars Poetica. 1967. Iran. Directed by Khosrow Sinai. 16mm print courtesy International Short Film Festival Oberhausen. No dialogue. 11 min.
In this experimental short, a dove flutters through a room full of Iranian artist Jazeh Tabatabai's metal sculptures.
Bonbast (Dead End). 1977. Iran. Written and directed by Parviz Sayyad. With Mary Apick, Apick Youssefian, Parviz Bahador. Digital presentation courtesy the UCLA Film and Television Archive. In Persian; English subtitles. 75 min.
Based on a story by Anton Chekhov, Dead End is one of the most prescient films to come out of late-1970s Iran, a devastating portrait of love and longing in a country built on fear and surveillance. When a starry-eyed young woman notices a man standing under her window day and night, she becomes convinced he's in love with her. While she fantasizes about their happy union, reality has crueler plans in mind. The ensemble cast is memorable, especially real-life mother and daughter Mary Apick and Apick Youssefian, as well as Bahman Zarrinpour.