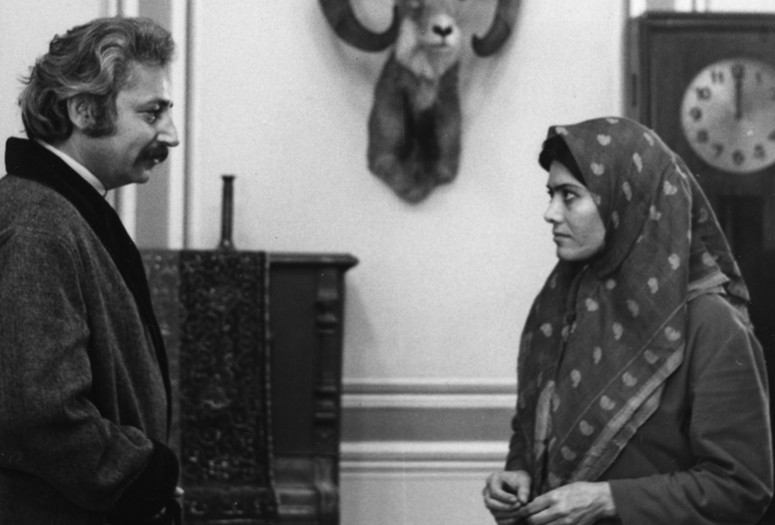 La femme et l'animal. 1962. France. Directed by Feri Farzaneh. DCP courtesy CNC - Centre national du cinéma et de l'image animée. World premiere. In French; English subtitles. 12 min.
This short film delights in the forms and symbolism of small objects from around 2,500 years ago, images of animals, women, and fertility that may have been used in religious veneration.
Shazdeh Ehtejab (Prince Ehtejab). 1974. Iran. Directed by Bahman Farmanara. Screenplay by Farmanara, Houshang Golshiri. With Jamsheed Mashayekhi, Fakhri Khorvash, Nouri Kasraie. DCP courtesy Cinematek, Royal Film Archive of Belgium. In Persian; English, Dutch and French subtitles. 93 min.
Sumptuously designed and photographed, Prince Ehtejab is one of the finest Iranian films about decadence. Based on a story by the renowned Iranian author Houshang Golshiri, this elegant, complex interweaving of history and psychology is told in flashback from the deathbed of an aristocrat (Jamsheed Mashayekhi)—one of the last members of the Qajar dynasty—whose body is ravaged by tuberculosis and whose mind is torn asunder by memories of his family's history of brutality and repression.