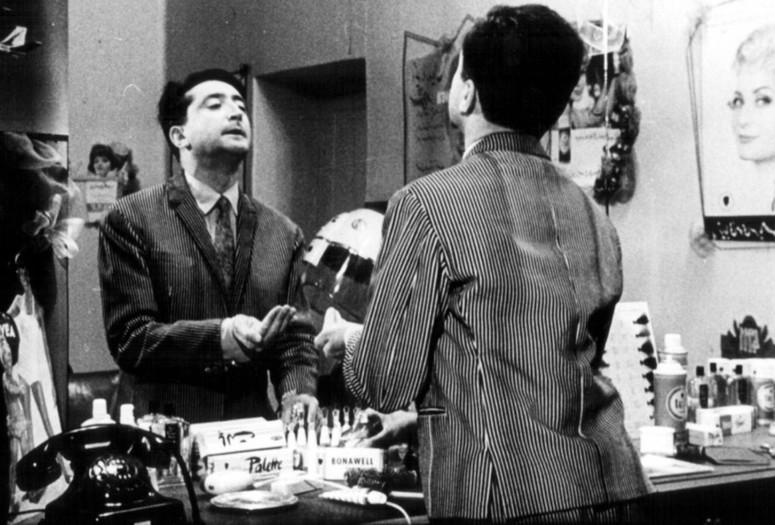 Shab-e Ghouzi (Night of the Hunchback). 1964. Iran. Directed by Farrokh Ghaffari. Screenplay by Ghaffari, Jalal Moghadam. With Ghaffari, Pari Saberi, Paria Hakemi, Mohamad Ali Keshavarz. 35mm print courtesy Cinémathèque française. In Persian; English and French subtitles. 105 min.
Inspired by a tale in A Thousand and One Nights, this black comedy takes place over the course of one of those nights, as a troupe of traveling actors, the father of a bride, and a hairdresser and his assistant (played by director Farrokh Ghaffari himself) try to rid themselves of an unwelcome corpse while uptown Tehranis party to Ray Charles R&B. In a nod to Alfred Hitchcock's The Trouble with Harry, Ghaffari, also a critic and film historian, intended this film as a critique of upper-class pretensions and an ode to simple folkloric pleasures, and while the film was a commercial flop the film nonetheless gained international attention and promised a new beginning for Iranian cinema.
Farrokh Ghaffari: The Centenary. 2022. Great Britain. Directed by Ehsan Khoshbakht. DCP. US premiere. In Persian; English subtitles. 11 min.
This brief documentary explores the life and career of Farrokh Ghaffari.