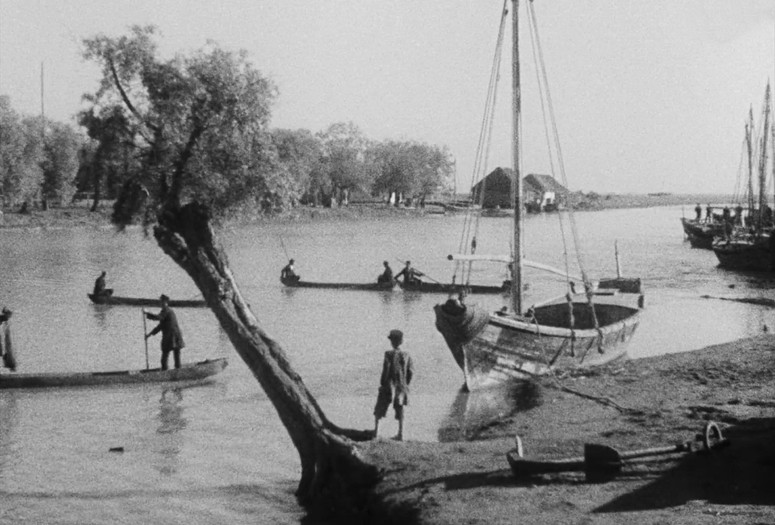 La perse. 1938. France. Directed by Géo Kelber. Digital restoration courtesy CNC - Centre national du cinéma et de l'image animée and André Sauvage. World premiere. DCP. In French; English subtitles. 14 min.
Edited by Géo Kelber from footage shot by André Sauvage during his travels between the Far East and the Middle East, La perse offers a fascinating glimpse of Iranian culture and society (in spite of the dated and patronizing narration).
Khas-push. 1928. USSR. Directed by Hamo Beiknazarian. 35mm print courtesy National Cinema Center of Armenia. Silent. Russian intertitles; English subtitles. 72 min.
A Soviet production by the Armenian master Hamo Beiknazarian, Khas-push dramatizes the Tobacco Protest of 1890, in which an influential clergyman issued a fatwa and banned the use of tobacco after a Qajar king offered a tobacco concession to the United Kingdom. Because Reza Shah often refused to allow foreigners to film in Iran, scenes of revolt against imperialism and theocracy were instead shot in the neighboring Soviet Union. What results is both a paean to Soviet ideals of collective sacrifice—a rag picker becomes a hero—and an astute portrait of political conflict in Iran at the time.