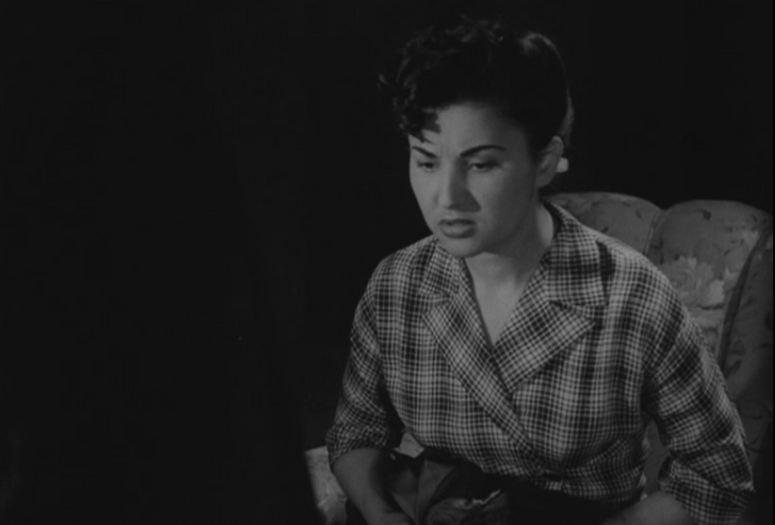 Ritm (Rhythm). 1964. Iran. Directed by Manouchehr Tayyab. DCP. No dialogue. 9 min.
In this stunningly composed short film, the movement of a train and its arrival at Tehran's central station is imaginatively edited in sync with maestro percussionist Hossein Tehrani's mesmerizing use of the zarb.
Akharin Shab (The Last Night). 1955. Iran. Directed by Hossein Daneshvar. Screenplay by Fazlollah Manouchehri, Mohsen Badi. With Daneshavar, Azadeh, Ebrahim Beik-Khan, Roya Razavi. DCP. US premiere. In Persian; English subtitles. 92 min.
A fine example of the female-led melodramas of the 1950s that revived Iranian cinema after a long hiatus during WWII, The Last Night follows Monir, a happily married woman who gets blackmailed by her former lover and must rely on an actress to clear her name. There's a striking sense of 1950s Iranian cosmopolitanism, especially when the camera leaves the studio and ventures into the streets of Tehran or the ski resorts in the north of the city.