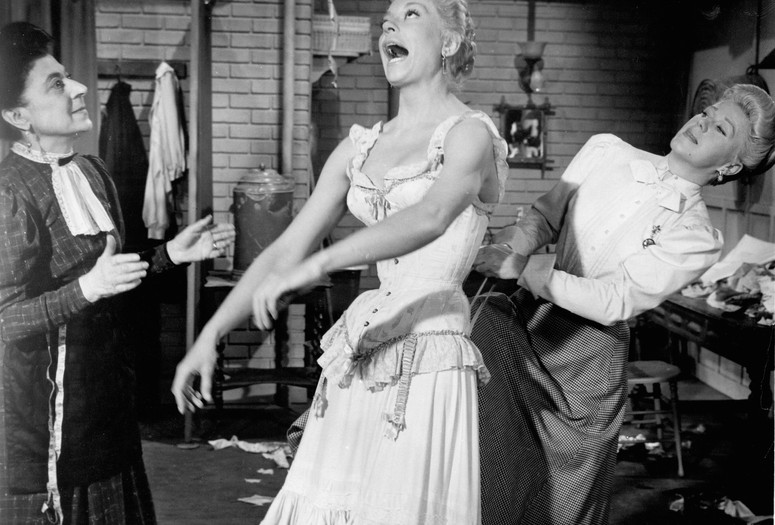 A Night in a Dormitory. 1930. USA. Directed by Harry Delmar. 20 min.
This musical short is Rogers's first billed appearance. 16mm.
The First Traveling Saleslady. 1956. USA. Directed by Arthur Lubin. 92 min.
Screenplay by Devery Freeman, Stephen Longstreet. With Ginger Rogers, Barry Nelson, Carol Channing, James Arness, Clint Eastwood. After 10 years as a freelancer, Rogers returned to her former home base, RKO, for this pleasantly feminist comedy Western—which suitably proved to be the last film released by the battered studio. Under Arthur Lubin's direction, Rogers returns to her plucky, career-girl persona of the 1930s, complete with squeaky voice: she's a saleswoman with the unenviable assignment of peddling barbed wire to the open-range ranchers of Texas. Carol Channing, in her first credited movie role, is her comically gangly assistant; as her love interest, Lubin cast his personal protégé, an impossibly handsome young Clint Eastwood. This is likely to be the last public performance of this vintage 35mm IB Technicolor print, which suffers from "vinegar syndrome" and displays some warping in its final minutes.