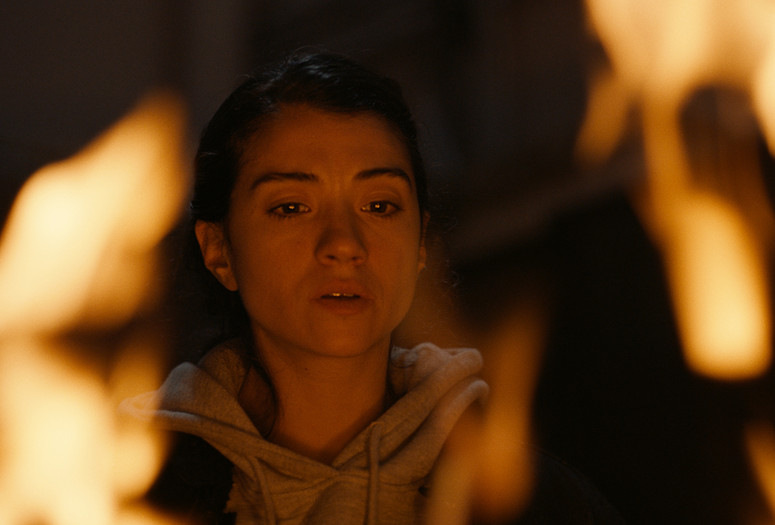 Apparition. 2019. France. Directed by Ismaïl Bahri. No dialogue. 3 min.
Ashkal: The Tunisian Investigation. 2022. Tunisia/France/Qatar. Directed by Youssef Chebbi. In Arabic, French; English subtitles. 94 min.
In Ashkal, Youssef Chebbi's gripping second feature, a young detective (Fatma Oussaifi) investigates a disturbing series of connected deaths—all of them apparent suicides by self-immolation. Her nighttime searches immerse the film into the depths of an abandoned construction site in northern Tunis, a project of the old regime that never came to be. Drawing on the language of the political thriller, Chebbi's assured hand gracefully transcends genre to reflect on the making of memory, calling forth the ghosts of history that dwell beneath the surface. Ashkal is preceded by the short film Apparition, in which touch is the pathway to making the past come into view; a bit of haptic shadow play reveals a photograph taken on March 20, 1956, Tunisia's Independence Day.