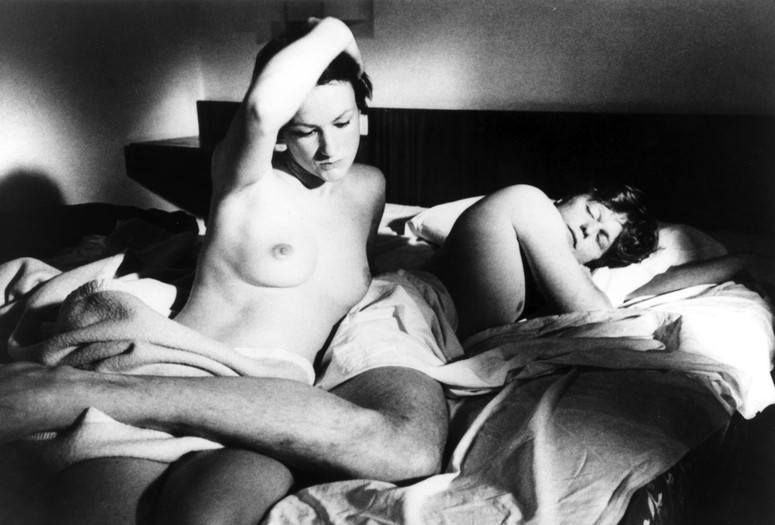 Reverse Angle: A Letter from New York. 1982. West Germany. Directed by Wim Wenders. In German, English; English subtitles. 17 min.
"Reverse Angle was my first diary film. It is about 'new wave music' (among others, Jim Jarmusch's Del-Byzanteens), about straying in New York, about the editing process of Hammett in the presence of Francis Ford Coppola, about a novel by Emmanuel Bove, and about Edward Hopper. And somehow, the whole thing was a reflection about filmmaking in Europe and America" (Wenders).
Der Stand der Dinge (The State of Things). 1982. West Germany. Directed by Wim Wenders. 121 min.
Screenplay by Wim Wenders, Robert Kramer. With Patrick Bauchau, Viva Auder, Isabelle Weingarten, Samuel Fuller, Roger Corman. Wenders won the Golden Lion award in Venice for The State of Things. While making a low-budget, post-apocalyptic sci-fi movie on the wild, desolate shores of Portugal, a German director discovers that he has run out of film and money. Stranded and with nothing to do, his actors and crew at first flirt and horse around but then grow bored, restless, and uneasy. The filmmaker meanwhile sets out for Los Angeles to track down his producer, and finds him hiding out from loan sharks in an RV on Sunset Boulevard, and regretting his decision to hire a European auteur. A kind of soured romance pervades the film—and the film within the film—owing in part to Wenders and Robert Kramer's seemingly improvisatory script, the great Henri Alekan's poetic realist black-and-white cinematography, and Jürgen Knieper's droning synth soundtrack.