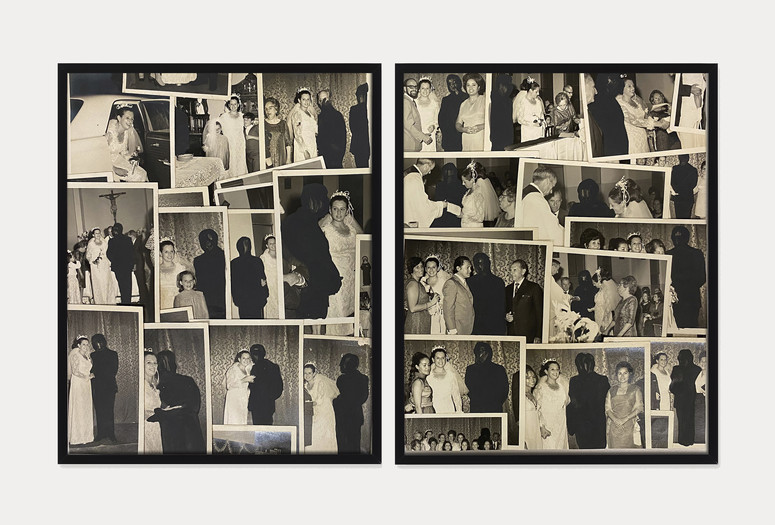 Art and Practice is a series of programs that bring together emerging and experienced artists to explore the challenges and possibilities of sustaining a creative life.
Join artist Rosângela Rennó for a workshop on photography, archives, and reconstructing new narratives through visual culture. "History is a living organism," Rennó has said, pointing to the everyday urgency of protecting public and private stories. For this session, participants will be invited to bring a photograph from their personal archives and discuss narratives they can release through the image.
This 120-minute, in-person program is for anyone who identifies as an artist or art worker. Participants are welcome to choose how much to participate. It will be followed by a casual reception. This program is free, but an application form is required. To keep the conversation intimate, registration is limited and applications will be accepted on a rolling basis. For more information, please contact [email protected].
The program will take place in English. This event is free, with registration here.
Rosângela Rennó (Brazilian, born 1962) is not a photographer, but photography is both her material and her subject. For over 30 years she has drawn from forgotten archives and anonymous photos to create artworks that bring marginal histories into focus. Rennó's work invites us to linger on the worn surfaces and frayed edges of technological modernity and poses important questions: Who has the right to visibility? Who has the right to opacity? How are historical narratives constructed through visual culture? And what forgotten stories might be salvaged?
Accessibility



FM assistive-listening devices (headsets and neck loops) are available for sound amplification. Neck loops are available to use with these devices. Neck loops do not work with hearing aids without T-coil technology.
Chairs with backs will be used for seating.

All-gender restrooms are located nearby.


American Sign Language (ASL) interpretation and live captioning is available for public programs upon request with two weeks advance notice. MoMA will make every effort to provide accommodation for requests made with less than two weeks notice. Please contact [email protected] to make a request for these accommodations.
Art and Practice is a series of seminars and workshops that bring together artists at all stages of their careers. Together they explore the challenges and possibilities of sustaining a creative life.
Volkswagen of America is proud to be MoMA's lead partner of learning and engagement.

Access and Community Programs are supported by the Stavros Niarchos Foundation (SNF).

Leadership support for Adult and Academic Programs is provided by the Carroll and Milton Petrie Education Program Endowment, and Lewis B. and Dorothy Cullman Education and Research Endowment.

Major funding is provided by the Agnes Gund Education Endowment Fund for Public Programs, The Junior Associates of The Museum of Modern Art Endowment for Educational Programs, and the Jeanne Thayer Young Scholars Fund.

Additional support is provided by Gretchen Jordan.