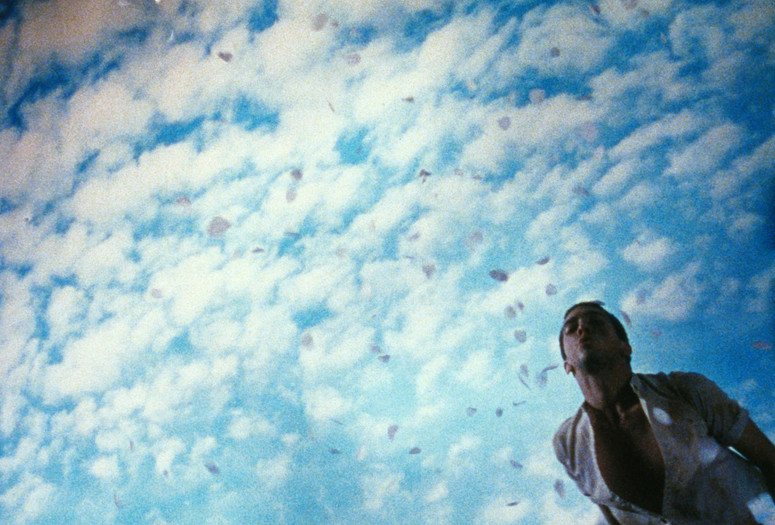 Poison. 1991. USA. Written and directed by Todd Haynes. Inspired by the novels of Jean Genet. With Edith Meeks, Millie White, Buck Smith. 35mm. 85 min.
Todd Haynes's debut feature shook up the crunchy granola world of American independent film when it won the Grand Jury Prize for fiction at the 1991 Sundance Film Festival. Born from the pain and fury of the AIDS epidemic, Haynes's film was not only one of the first American features to present an unapologetic vision of gay life, but it also offered a frontal attack on the musty realist conventions of 1980s independent cinema. Drawing on his skill as a stylistic chameleon, Haynes develops his ideas across three different narratives, each inspired by a work by Jean Genet: one a parody of tabloid TV journalism, the next a spoof of 1950s science-fiction films, and the third, and most impressive, a full-blown explosion of hothouse romanticism based on Genet's prison romance Miracle of the Rose.
God Is My Gigolo. 1969/70. Canada. Directed by AA Bronson, Felix Partz, Jorge Zontal. 16mm. Silent. 30 min.
General Idea's first collaborative project is this 16mm film, here beautifully restored, but missing its sound track. General Idea's extended family make appearances in this epic poem of a young woman's voyage to sexual fulfillment. Key influences were the Kuchar Brothers and the French New Wave (La Nouvelle Vague).