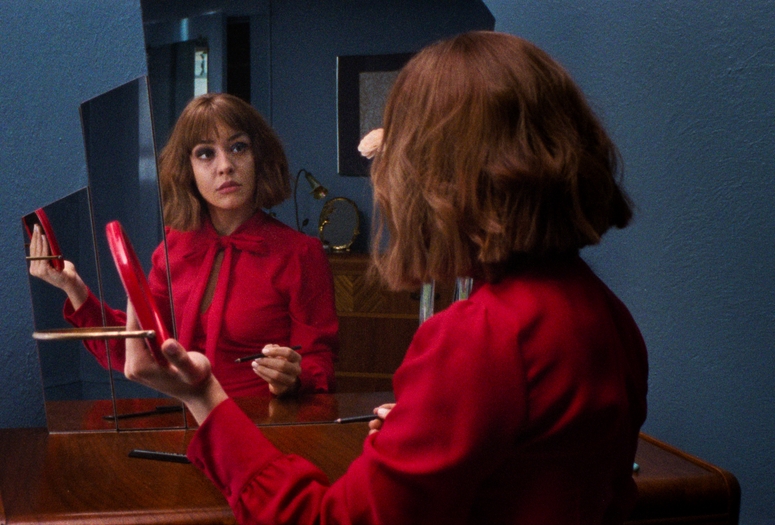 Albion Rose. 2023. USA. Written and directed by Tiffany Tenille. With Tenille, Courtney Thomas, John David Wiliams, Isabell Bernard. DCP. 15 min.
Following the arrival of an unwanted guest, the tightly-knit bond between two sisters is put to the test when their idyllic playdate takes a dark turn. A FOFIF-supported short film
Superior. 2021. USA. Directed by Erin Vassilopoulos. Screenplay by Vassilopoulos, Alessandra Mesa. With Alessandra Mesa, Ani Mesa, Pico Alexander. DCP. 99 min.
With echoes of David Lynch, Erin Vassilopolous's debut feature (cowritten by star Alessandra Mesa) follows Marian as she returns to her hometown to hide out with her estranged identical twin sister Vivian, a stay-at-home housewife struggling to conceive and on the verge of a failing marriage. Though they are "identical" (and played by real-life twins Alessandra and Ani Mesa), they live opposite lives. Marian's mysterious return disrupts Vivian's small-town routine, and the sisters must learn to reconnect and reconcile. When Marian's haunting past finally catches up to her, their separate worlds collide, catapulting both sisters into grave danger.