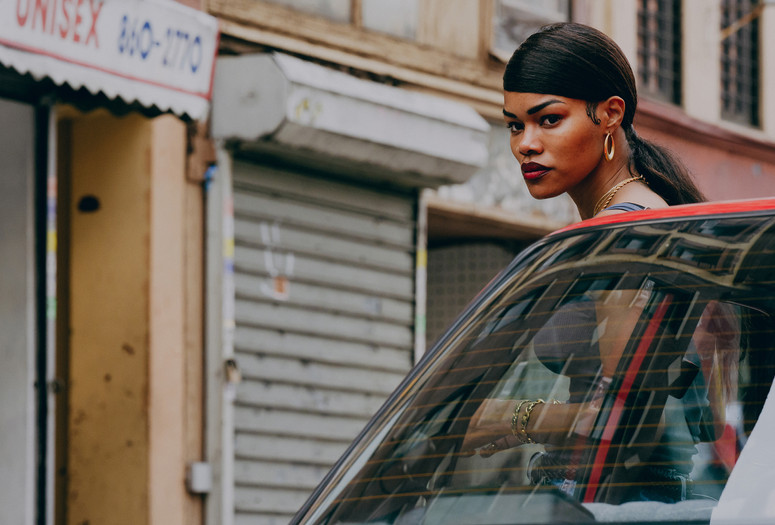 Rest Stop. 2023. USA. Written and directed by Crystal Kayiza. With Alicia Basiima, Margaret Bisase, Olivia Nantongo. DCP. 12 min.
During a bus ride from New York to Oklahoma, Meyi, a young Ugandan-American girl realizes her place in the world through her mother's ambitious efforts to reunite their family. A FOFIF-supported short film
A Thousand and One. 2023. USA. Written and directed by A.V. Rockwell. With Teyana Taylor, William Catlett, Josiah Cross. DCP. 117 min.
A.V. Rockwell's remarkable, Sundance Grand Jury Award–winning feature debut follows the unapologetic and free-spirited Inez, who kidnaps her six-year-old son, Terry, from the foster care system. Over the years they attempt to reclaim their sense of home, identity, and stability in a rapidly changing New York City, as both Inez, in a powerful yet sensitive performance by Teyana Taylor, and Terry try to grow within a system that seems rigged against them. It's a film about fierce love and loyalty, whatever may come.
A.V. Rockwell's short film Feathers (2018) screened at MoMA as part of The Future of Film is Female: Part 2 in February 2019.