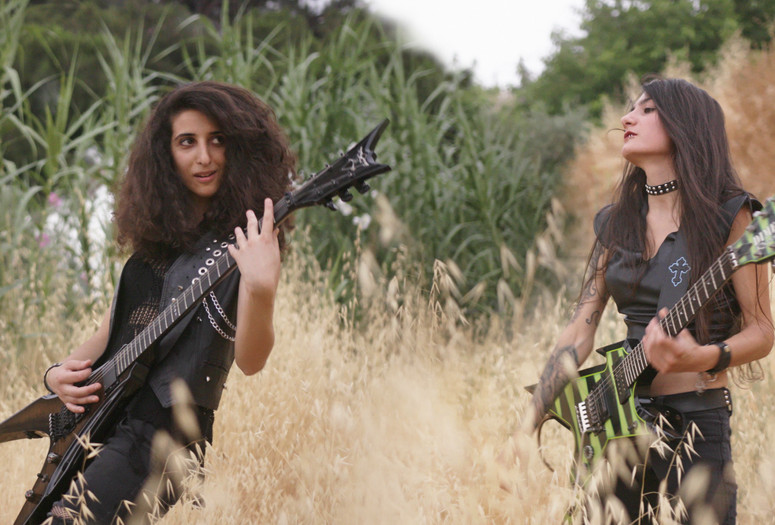 Sirens. 2022. USA. Directed by Rita Baghdadi. DCP. In Arabic; English subtitles. 79 min.
Emmy Award–winning director Rita Baghdadi's third documentary intimately chronicles the lives and music of Slave to Sirens, a band made up of five young metalheads whose burgeoning fame is set against the backdrop of the Lebanese revolution. Its members wrestle with friendship, sexuality, and destruction as their music serves as a refuge for Beirut's youth culture.
At the band's core are its two founding members, Lilas Mayassi and Shery Bechara, whose complicated relationship and subsequent falling-out threatens the very fabric of the band. An even greater looming threat, however, is Lebanon's criminalization of homosexuality and the wholly devastating effects of the country's oppressive political regime. Despite their obvious challenges, the members of Slave to Sirens persist in trying to create a revolution of their own: living their truth.
Cousins. 2023. USA. Written and directed by Karina Dandashi. With Dandashi, Zayn Alexander, Ribal Rayess, Monica Sanborn. DCP. 13 min.
Two cousins from different countries reunite in Brooklyn when a run-in with an ex turns their night into a mission of revenge. Cousins explores cultural disconnects between family members and within oneself. A FOFIF-supported short film