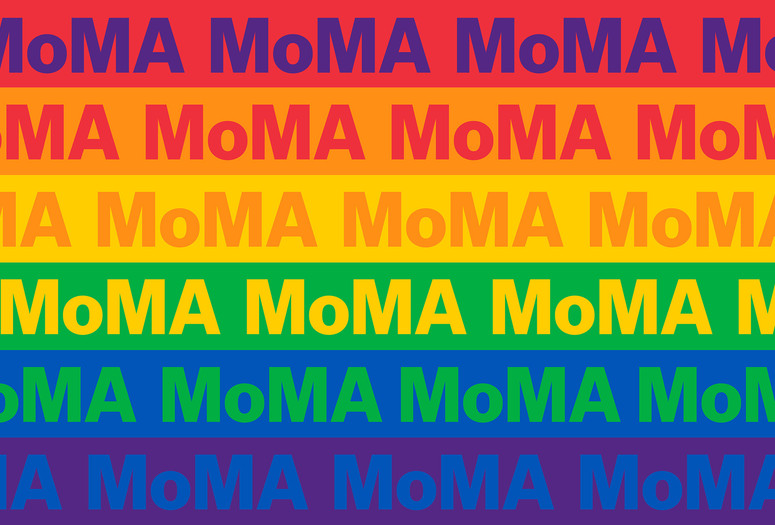 Join us for a free special event celebrating queer perspectives and art made by LGBTQ+ artists. Explore our galleries, get creative with art making and other activities, and enjoy DJ sets, along with beer, cocktails, and more at our pop-up bar.
Start your night with music from Magnolia Polaris from 7:00 to 8:00 p.m., then keep the party going with Bright Light Bright Light from 8:00 to 9:30 p.m.
Enjoy activities throughout the Museum and Sculpture Garden from 7:00 to 9:00 p.m., including history and advocacy discussions with the Gilbert Baker Foundation, astrology readings, temporary tattoo making, portrait illustrations, and pop-up gallery talks on the second, fourth, and fifth floors.
Tickets
Advance tickets are sold out. A limited number of tickets will be available on-site. Members and their guests are not required to reserve tickets in advance. The first 150 visitors will receive a special gift from the MoMA Design Store at check-in.
At MoMA, we celebrate creativity, openness, tolerance, and generosity. We aim to be an inclusive place—both onsite and online—where diverse cultural, artistic, social, and political positions are welcome.
We're committed to working together to create a safe experience for our team and visitors, and our professionally trained frontline staff are here to help you. We have a zero-tolerance policy for individuals who endanger staff, visitors, artwork, or any Museum property, or who engage in verbal or physical harassment, discriminatory or threatening behavior, or otherwise interfere with the experience of others. The Museum will refuse or revoke admission to individuals who violate these policies.
Plan Ahead
Our checkroom will not be open. All bags will be inspected upon arrival, and we reserve the right to refuse items.
Please note that food and beverage are not allowed inside the Museum's galleries, and that recreational scooters, skateboards, rolling bags, flower arrangements, balloons, and all items over 11 × 17 × 5″ [28 × 43 × 13 cm] including large umbrellas are not allowed inside the Museum.