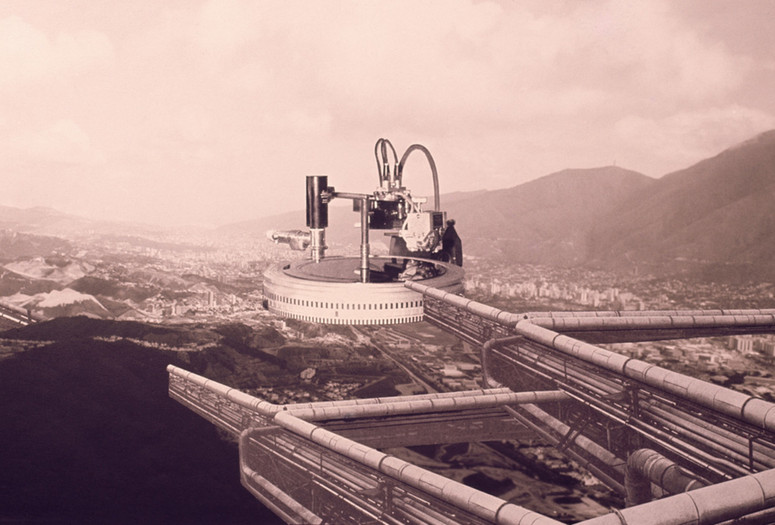 In conjunction with the exhibition Latin America in Construction: Architecture 1955-1980, organized by The Museum of Modern Art, Learning from/in Latin America will expand on the exhibition's curatorial framework and further explore key positions, debates, and architectural activity arising from Mexico to Cuba and the Southern Cone over three decades of development between 1955 and the early 1980s. Practitioners, planners, architecture and urban design historians, humanities scholars, curators and critics will contribute to a polyphonic conversation about architecture in Latin America, its social and political implications, and the persistent legacies of modernization.
Learning from/in Latin America is jointly organized by The Museum of Modern Art and the Princeton-Mellon Initiative in Architecture, Urbanism and the Humanities at Princeton University.
Part Two: Symposium
Established and emerging scholars of architecture and urbanism will convene for a day-long symposium to discuss ideas central to the formulation of the exhibition: campuses as urban laboratories, the image and imaginary of the city, and the concept of the informal city.
Welcome and Introduction
Stan Allen, School of Architecture, Princeton University Bruno Carvalho, Spanish and Portuguese Languages and Cultures, Princeton University
Session One: The Campus as a Laboratory for the Ideal City
Moderator: Carlos Eduardo Comas, Universidade Federal do Rio Grande do Sul, Porto Alegre, Brazil
Respondent: Anita Berrizbeitia, Harvard Graduate School of Design
Panelists:
Eduardo Luis Rodríguez, independent scholar, Havana, Cuba
Sylvia Ficher, University of Brasilia, Brazil
Cristina López Uribe, Universidad Nacional Autónoma de México, Mexico City
Fernando Pérez-Oyarzun, Pontificia Universidad Católica de Chile, Santiago
Session Two: Urban Imaginaries
Moderator: Patricio del Real, Department of Architecture and Design, MoMA
Respondent: Diana Agrest, Cooper Union
Panelists:
Guillermo Barrios, Universidad Central de Venezuela, Caracas
Luis Castañeda, Syracuse University
Beatriz Jaguaribe, Universidade Federal do Rio de Janeiro, Brazil
Session Three: The Form of the Informal
Moderator: Jorge Francisco Liernur, Universidad Torcuato di Tella, Buenos Aires, Argentina
Respondent: Helen Gyger, Columbia University
Panelists:
Sharif S. Kahatt, Pontificia Universidad Católica de Perú, Lima
Felipe Correa, Harvard Graduate School of Design
Gabriel Duarte, Pontifícia Universidade Católica do Rio de Janeiro, PUC-Rio, Brazil
Additional program information for this event, including ticket sales, can be found at http://soa.princeton.edu/learning-from-in-latin-america. Ticket reservation is required for each of the two parts of this program. Please go to Learning from/in Latin America: Part One to purchase tickets for Part One.