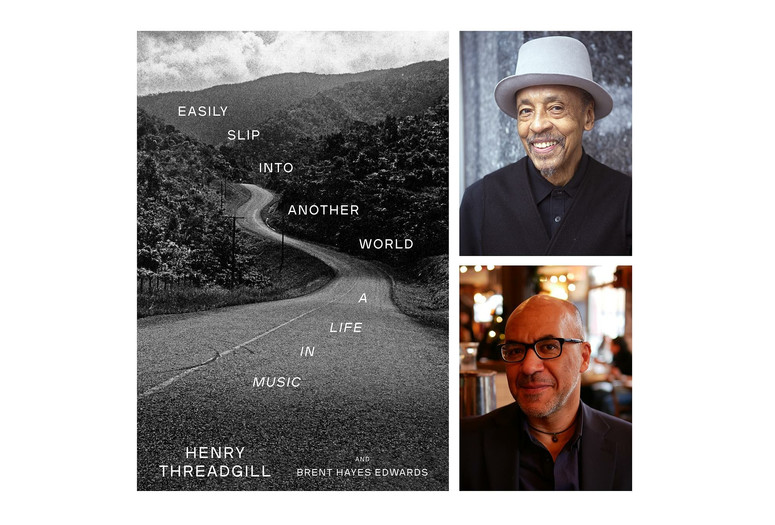 Join us for a very special evening featuring the launch of Easily Slip into Another World: A Life in Music, the autobiography of the renowned composer and multi-instrumentalist Henry Threadgill, written in collaboration with scholar Brent Hayes Edwards. By turns luminous, harrowing, and uproarious, Easily Slip into Another World is not only Threadgill's narrative of his upbringing in Chicago and his brilliant career in music, but also an unforgettable reflection on the complexities of race, capitalism, and music by one of the great visionary artists of our time.
The evening will open with a tribute performance of Threadgill compositions by pianist David Virelles, bassist Ben Street, and drummer Andrew Cyrille. After a reading of selections from the book, Threadgill and Edwards will be joined in discussion by critic Nate Chinen. A book signing will follow.
One of most accomplished members of the highly influential Association for the Advancement of Creative Musicians (AACM), Henry Threadgill has performed on more than 30 albums, including acclaimed releases from his bands Air, X-75, the Henry Threadgill Sextett, Very Very Circus, Make a Move, Zooid, and Ensemble Double Up. His four-movement work In for a Penny, In for a Pound received the Pulitzer Prize for music in 2016, and he was named a Jazz Master by the National Endowment for the Arts in 2021.
Brent Hayes Edwards is a Ford Foundation Scholar-in-Residence at The Museum of Modern Art and the Peng Family Professor of English and Comparative Literature at Columbia University. His award-winning books include Epistrophies: Jazz and the Literary Imagination (2017).
Nate Chinen is the editorial director at WRTI and a critic whose articles have appeared in a wide variety of publications including the New York Times, JazzTimes, Pitchfork, and the Village Voice. He is author of Playing Changes: Jazz for the New Century (2018) and the co-author of Myself Among Others: A Life in Music, the 2003 autobiography of festival impresario and producer George Wein. He writes a Substack newsletter on music and culture, The Gig.
This program is organized in partnership with the Ford Foundation.