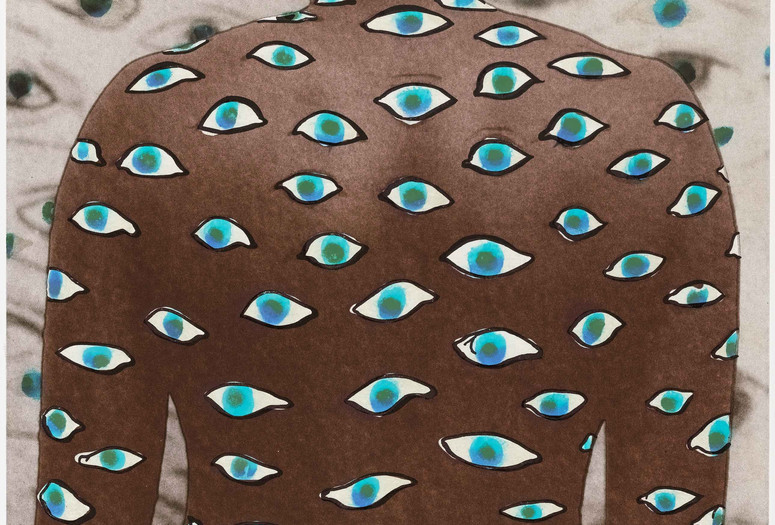 In collaboration with the Asian American Writers' Workshop, this Writing Club at Home welcomes guest writer Sarah Thankam Mathews to facilitate a writing workshop on the theme of memory, focusing on artworks by Lorna Simpson and Maria Magdalena Campos-Pons on view in the installation History Into Being. This workshop takes place online, via Zoom.
Sarah Thankam Mathews grew up between Oman and India, immigrating to the United States in her late teens. Her work has been published in Best American Short Stories and she received fellowships from the Asian American Writers' Workshop and the Iowa Writers' Workshop. In 2020 she founded the mutual aid group Bed-Stuy Strong. All This Could Be Different, Mathews's debut novel, was named a New York Times Editor's Choice, was chosen for several best-of-2022 lists, and was shortlisted for the Discover Prize, the Aspen Words Literary Prize, and the National Book Award.
The Asian American Writers' Workshop (AAWW) is a literary arts nonprofit organization devoted to creating, publishing, developing, and disseminating creative writing by Asian American, Asian, and diasporic individuals, and to providing an alternative literary arts space at the intersection of migration, race, and social justice. Since its founding in 1991, AAWW has been dedicated to the belief that Asian American stories deserve to be told. At a time when migrants, women, people of color, Muslims, and LGBTQ people are specifically targeted, the organization offers a countercultural public space in which to imagine a more just future.
Writing Club is part of the Artful Practices for Well-Being initiative, in which we seek to offer a space for connectedness and healing through art. During each session, a guest writer will introduce different works of art and offer a series of creative writing prompts. We offer a calm, supportive, and welcoming environment for anyone interested in writing in response to art in the company of fellow writing enthusiasts. Participants will have the option, but not an obligation, to share some of their new work with others.
Registration
Register for the session on Monday, May 15.
Accessibility



Live CART captioning and American Sign Language (ASL) interpretation will be available.




Volkswagen of America is proud to be MoMA's lead partner of learning and engagement.

Access and Community Programs are supported by the Stavros Niarchos Foundation (SNF).

Leadership support for Adult and Academic Programs is provided by the Carroll and Milton Petrie Education Program Endowment, and Lewis B. and Dorothy Cullman Education and Research Endowment.

Major funding is provided by the Agnes Gund Education Endowment Fund for Public Programs, The Junior Associates of The Museum of Modern Art Endowment for Educational Programs, and the Jeanne Thayer Young Scholars Fund.

Additional support is provided by Gretchen Jordan.