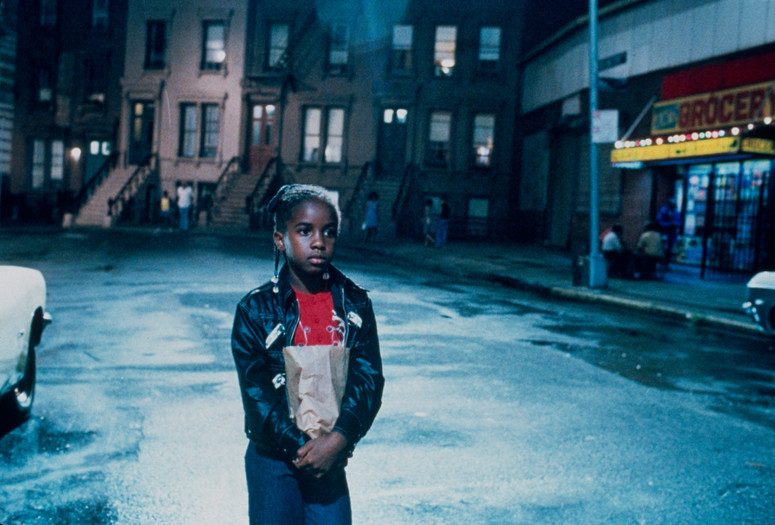 Untitled. 2022. USA. Directed by Joie Lee. 3 min.
"Joie Lee describes this heartbreaker as 'an epistolary exploration of my mother's untimely passing'" (Amy Taubin).
Vitapoise. 2023. USA. Directed by Joie Lee. 1 min.
"The image is constructed from a 1939 still photograph of the filmmaker's mother. The multilayered soundtrack is styled as a radio commercial of the period" (Amy Taubin).
Crooklyn. 1994. USA. Directed by Spike Lee. Screenplay by Lee, Joie Lee, and Cinqué Lee. Based on a story by Joie Lee. With Alfre Woodard, Delroy Lindo, Zelda Harris. 35mm. 115 min.
"A Spike Lee Joint with a difference, this tender memory piece is centered on the relationship between a young girl and her mother. The script was written by two of the director's siblings, Joie and Cinqué. As Joie recalls, its inspiration was a request made by her mother that she collect the games and songs which she, her brothers, and other kids in their Brooklyn neighborhood played and sang. The first version of the script was titled Hot Peas and Butter after one of those games. Spike's direction of the young actors is exceptional, and his centering of the film around Troy (Zelda Harris), aided by some bold choices by cinematographer Arthur Jafa, make Crooklyn a rare and indelible depiction of girlhood" (Amy Taubin).
Program runtime 122 min.