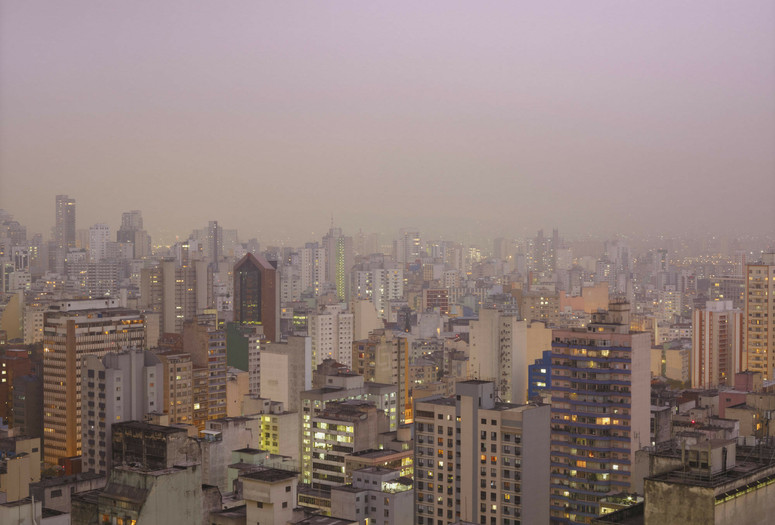 From reframing colonial histories to exploring ideas of belonging and kinship, Chosen Memories: Contemporary Latin American Art from the Patricia Phelps de Cisneros Gift and Beyond illuminates the ways artists investigate and retell history, offering new ways of looking at the past to shape our current moment. Join us for a discussion with featured artists Maria Laet, Sofía Gallisá Muriente, and Aline Motta, led by Inés Katzenstein, Curator of Latin American Art and Director of the Patricia Phelps de Cisneros Research Institute, as they delve into the creative process and our exhibition.
This event is open to members at the Contributor category and above. Not a member? Join our Patron Program to unlock a year of one-of-a-kind experiences that will fuel your passion for art.
Advance registration is required and capacity is limited; reservation admits two and is nontransferable. To register, contact Hannah Levine at [email protected] or (212) 708-9712.
Inés Katzenstein joined The Museum of Modern Art in 2018 as Curator of Latin American Art and the inaugural Director of the Patricia Phelps de Cisneros Research Institute for the Study of Art from Latin America. She also heads the Latin American and Caribbean Fund, which is dedicated to strengthening the Museum's collection of Latin American art. She holds a master's degree from the Center for Curatorial Studies at Bard College, and a BA from the Universidad de Buenos Aires.
Maria Laet was born in Rio de Janeiro, Brazil, in 1982, where she continues to live and work. She participated in the 37th edition of the Panorama of Brazilian Art: Sob as cinzas, brasa, at MAM São Paulo, 2022; the 33rd São Paulo Biennal: Affective Affinities, 2018; the 18th Biennale of Sydney: All Our Relations, 2012; and had her solo show Almost Nothing at the IAC Villeurbanne/ Rhône-Alpes, France, 2019. Laet also participated in group exhibitions as Cosmogonies, au Gré des Éléments - MAMAC, Nice, France, 2018; Video Art in Latin America - LAXART, Los Angeles, USA, 2017 and The Valise - MoMA, New York, USA, 2017. Her work is part of collections such as MAM, Gilberto Chateaubriand, Rio de Janeiro; MAC Niterói; 49 Nord 6 est – Frac Lorraine, Metz, France; MSK, Ghent, Belgium; MAR, Rio de Janeiro; Colección Patricia Phelps de Cisneros; and MoMA, New York.
Aline Motta seeks to point out and fill in the gaps in her own family history as a result of colonial erasure. Her videos, photographs, installations, and performances are based on speculative studies that mix archival research, field trips, and oral history reports that she uses to access, nourish, and reveal parts of the past that were previously thought to be lost. Refusing the linear organization of time and instead understanding the past as part of the present, Motta creates works that reorient memories and construct new narratives.
Sofía Gallisá Muriente is a Puerto Rican visual artist whose work resists colonial forces of erasure and claims the freedom of historical agency, proposing mechanisms for remembering and reimagining. She has exhibited at Documenta Fifteen, the Whitney Museum, the Queens Museum, ifa Galerie and Savvy Contemporary in Berlin, Museo de Arte Contemporáneo de Puerto Rico, and galleries like Km 0.2 and Embajada. She is currently a fellow of the Puerto Rican Arts Initiative and the Cisneros Institute at MoMA.