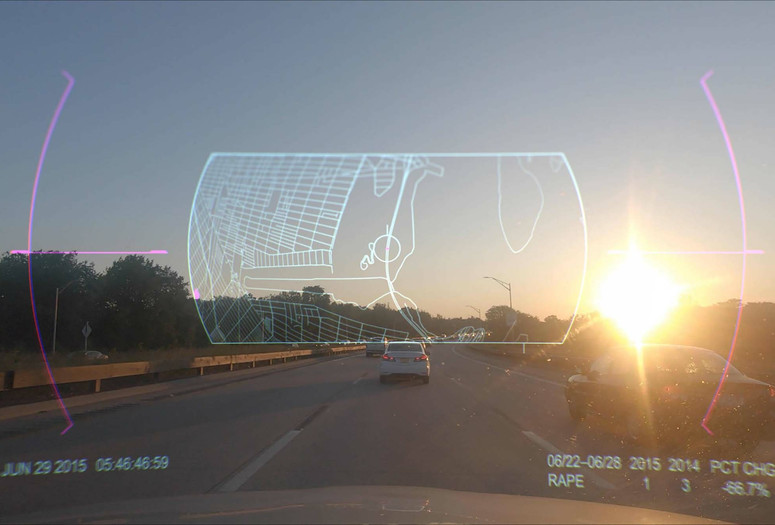 Art and Practice workshops bring together artists at all stages of their careers to learn from one other. Join American Artist for an abolitionist mapping workshop in which participants will draw maps of their neighborhoods from memory. Participants will use these familiar and personalized renderings to challenge preconceptions about locality, community, and criminality. Responding to American Artist's film 2015 (2019), which depicts a fictionalized account of automated policing, artists will use their greatest tool, their natural memory, to create a work of art and tool for abolitionist thinking.
This two-hour, in-person program is for anyone who identifies as an artist. It will be followed by a casual reception. This program is free, but an application form is required. To keep the conversation intimate, registration is limited and applications will be accepted on a rolling basis. For more information, please contact [email protected]
American Artist makes thought experiments that mine the history of technology, race, and knowledge production, beginning with their legal name change in 2013. Their artwork primarily takes the form of sculpture, software, and video. Artist is a 2022 Creative Capital and United States Artists grantee, and a 2021 LACMA Art & Tech Lab Grantee. They are a former resident of Smack Mellon, Red Bull Arts Detroit, Abrons Art Center, Recess, EYEBEAM, Pioneer Works, and the Whitney Museum Independent Study Program. They have exhibited at the Whitney Museum of American Art, MoMA PS1, the Studio Museum in Harlem, Museum of Contemporary Art Chicago, Kunsthalle Basel, Switzerland, and Nam June Paik Center, Seoul. Their work has been featured in New York Times, Cultured, Artforum, and Art in America. Artist is a codirector of the School for Poetic Computation and is full-time faculty at Yale.
Accessibility



FM assistive-listening devices (headsets and neck loops) are available for sound amplification. Neck loops are available to use with these devices. Neck loops do not work with hearing aids without T-Coil technology.
Chairs with backs will be used as seating.

All-gender restrooms are located nearby.


American Sign Language (ASL) interpretation and live captioning is available for public programs upon request with two weeks' advance notice. MoMA will make every effort to provide accommodation for requests made with less than two weeks' notice. Please contact [email protected] to make a request for these accommodations.
Art and Practice is a series of seminars and workshops that bring together artists at all stages of their careers. Together they explore the challenges and possibilities of sustaining a creative life.
Volkswagen of America is proud to be MoMA's lead partner of learning and engagement.

Access and Community Programs are supported by the Stavros Niarchos Foundation (SNF).

Leadership support for Adult and Academic Programs is provided by the Carroll and Milton Petrie Education Program Endowment, and Lewis B. and Dorothy Cullman Education and Research Endowment.

Major funding is provided by the Agnes Gund Education Endowment Fund for Public Programs, The Junior Associates of The Museum of Modern Art Endowment for Educational Programs, and the Jeanne Thayer Young Scholars Fund.

Additional support is provided by Gretchen Jordan.