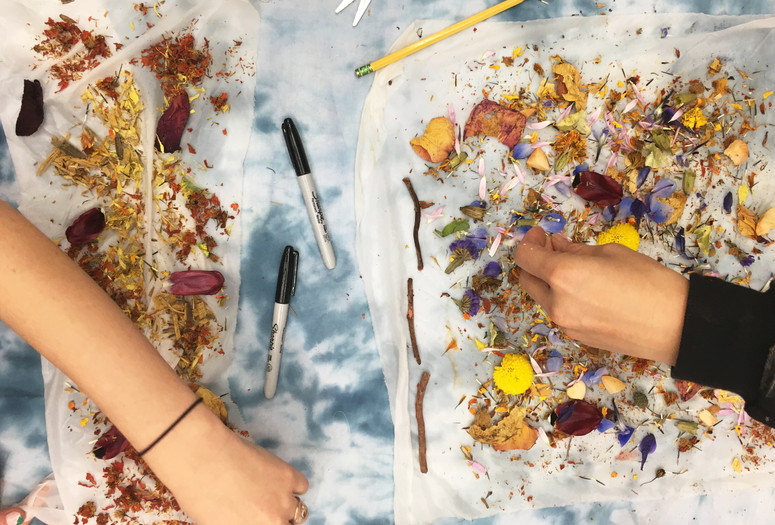 This event has reached capacity. Contact [email protected] to be added to the waitlist or for any additional questions.
Textile arts are valuable; they offer a chance to engage in traditional craftsmanship and reestablish a connection to the natural world. Learn the basics of botanical bundle dyeing during this live workshop, presented in collaboration with NYC-based resource facility Textile Arts Center. Participants will directly transfer color and shape from the petals, leaves, and roots of dye plants. This is a 90-minute workshop; materials will be provided.
Members can check in at the Lewis B. and Dorothy Cullman Education and Research Building, located at 4 West 54th Street, near Fifth Avenue. Doors open 30 minutes prior to the workshop.
This event is open to members at the Access category and above. Not a member? Join now to unlock a year of engaging content and events.
Accessibility


American Sign Language (ASL) interpretation and CART captioning is available for public programs upon request with two weeks' advance notice. MoMA will make every effort to provide accommodation for requests made with less than two weeks' notice. Please contact [email protected] to make a request for these accommodations.

Allianz is MoMA's partner for design and innovation, and is proud to support the Museum's efforts toward a more sustainable future.