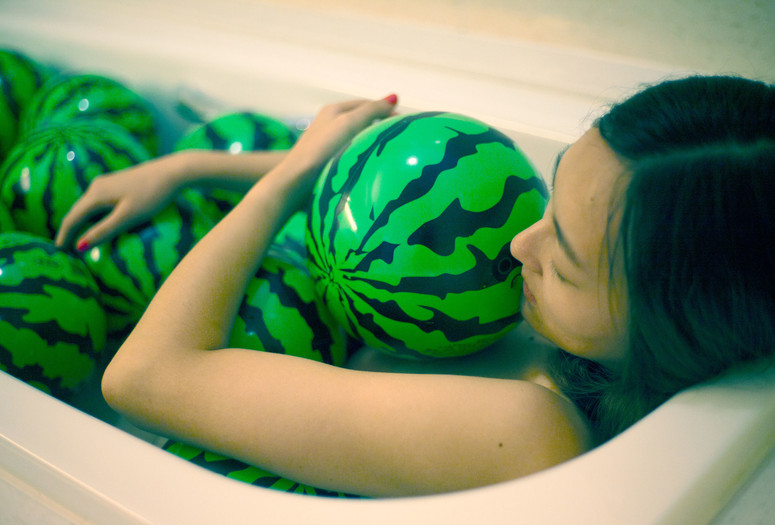 Haze and Fog. 2013. China. Directed by Cao Fei. In Mandarin; English subtitles. 47 min.
Beijing-based artist and filmmaker Cao Fei mixes pop aesthetics, fantasy, and surrealistic references with documentary and social commentary to reflect on China's rapidly changing economy and how it transforms the everyday lives and imaginations of its citizens. Her latest film features nouveau riche businessmen, musicians, security guards, maids, manicurists, and sex workers who cross paths in the confines of a compartmentalized and alienating apartment complex. They are all, ultimately, seeking human contact—and they are ripe for the emergence of the undead.
i.Mirror by China Tracy (aka: Cao Fei) Second Life Documentary Film. 2007. China. Directed by Cao Fei. 28 min.
Artist and documentarian Cao Fei recorded her experiences within the online social platform Second Life.