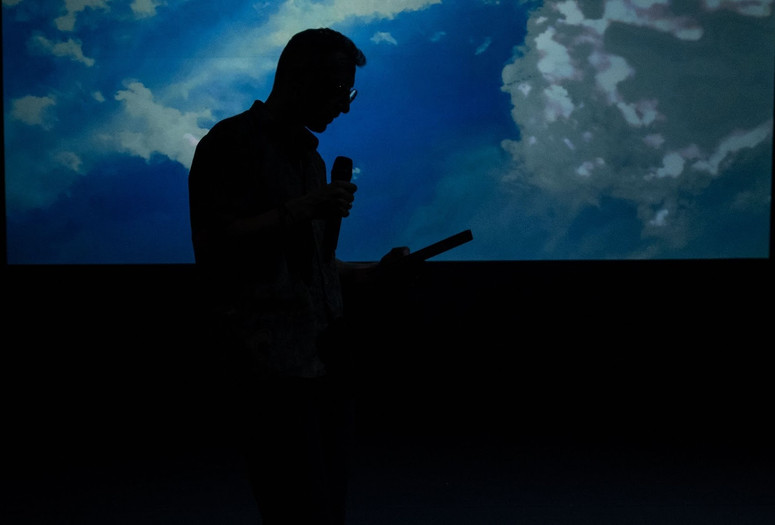 Lawrence Abu Hamdan's Air Pressure draws on research, conducted between May 2020 and May 2021, into the aerial soundscape of Lebanon, documenting 2,412 instances of Israeli fighter jets and drones. Through chronological sequencing and live audio processing, the performance analyzes the relationship between background noise and atmospheres of violence. Air Pressure is performed by Lawrence Abu Hamdan with live sound design by Moe Choucair.
Air Pressure will be performed June 2 at 8:00 p.m., June 3 at 8:00 p.m., and June 4 at 3:00 p.m. The latter performance is free with museum admission; reservation required. See below for details.
As part of Lawrence Abu Hamdan: Walled Unwalled and Other Monologues, the Kravis Studio will host a series of ticketed performances by the artist.
Masks are encouraged for all visitors to the performances.
Capacity for all performances is limited and advance registration is required.
The installation of Lawrence Abu Hamdan's Walled Unwalled will be closed during regular Museum hours on April 9, May 30, June 4, June 6, and June 11, except for the 3:00 p.m. performances. Additionally, the installation will close at 5:00 p.m. on the following dates: May 31, June 1, June 2, June 3, June 7, June 8, June 9, and June 10.