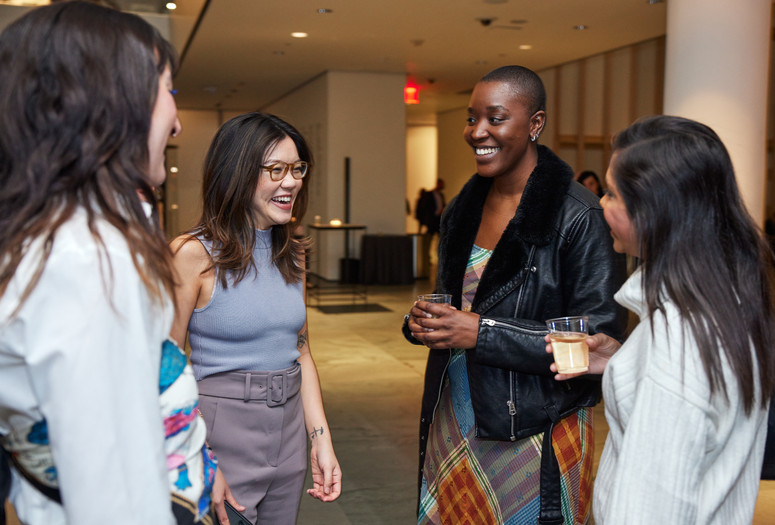 The Museum is open late, just for members. Stop by in your best spring attire to marvel at Georgia O'Keeffe: To See Takes Time, explore art making inspired by O'Keeffe's practice, listen to a gallery talk with curatorial assistant Emily Olek, and enjoy exclusive access to other select galleries. Plus, sip and shop at MoMA Design Store before the event, visit our flagship Museum Store, participate in a round of trivia, and treat yourself to a specialty cocktail at our pop-up cash bar.
Please register in advance and purchase guest tickets, if needed, by selecting the program date and your preferred time slot (6:30, 7:00, or 7:30 p.m.). Members at the Explore category may bring one complimentary guest without reserving guest tickets; members at the Supporting category and above may bring up to four complimentary guests without reserving guest tickets. Enter through the main entrance of the Rockefeller Building at 11 West 53rd Street only. 
This event is open to all members except those in the Annual Pass category. Not a member? Join now to unlock a year of engaging content and events.
Questions? Please contact [email protected].
Accessibility


American Sign Language (ASL) interpretation and CART captioning is available for public programs upon request with two weeks' advance notice. MoMA will make every effort to provide accommodation for requests made with less than two weeks' notice. Please contact [email protected] to make a request for these accommodations.