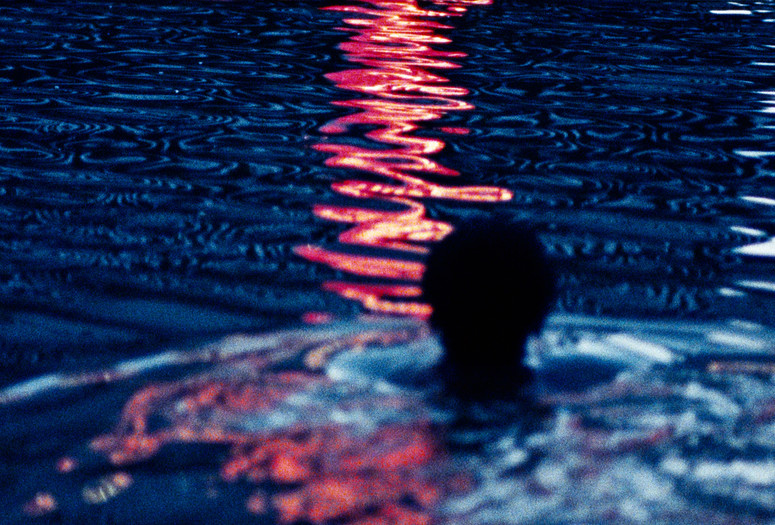 Aqueronte. 2023. Spain. Directed by Manuel Muñoz Rivas. New York Premiere. In Spanish; English subtitles. 26 min.
Manuel Muñoz Rivas's richly textured tone poem documents a long ferry passage across an unidentified river, overlaying with meditative precision the attendant sights and sounds: overheard fragments of murmured conversations accompany languorous views of fog-shrouded shores and disarmingly candid glimpses of men, women, and children in transit.
48 Hours. 2022. Iran. Directed by Azadeh Moussavi. North American Premiere. In Farsi; English subtitles. 20 min.
Nader, a political prisoner, has been granted a 48-hour furlough after three years of incarceration. Upon returning home to spend two short days with his wife and 4-year-old daughter, the soft-spoken father struggles to find his paternal footing in this deeply felt and meticulously observed portrait of a family under duress.
Center, Ring, Mall. 2023. Netherlands/Peru. Directed by Mateo Vega. North American Premiere. In English, Dutch, and Spanish; English subtitles. 17 min.
Provocatively abstracted 16mm images and animated 3D renderings are interposed with incantatory, multilingual voiceover tracks in this vivid portrait of three infrastructural totems: an Amsterdam data center whose servers facilitate global communication networks; a peripheral ring road encircling the city; and a vacant shopping mall, a once-bustling emblem of unbridled consumerism gone to seed.
Civic. 2022. USA. Directed by Dwayne LeBlanc. New York Premiere. 19 min.
Shot almost entirely from an unobtrusive perch in the backseat of a car, Dwayne LeBlanc's searching, deceptively restrained narrative debut follows Booker, a young man returning to South Central L.A. after a long absence, and reconnecting—or seeking a new beginning—with the loved ones he left behind.
Natureza Humana. 2023. Portugal/Germany. Directed by Mónica Lima. US Premiere. In Portuguese; English subtitles. 25 min.
A man and woman, confined to the quiet idyll of their home and garden during a pandemic lockdown, wrestle with the complicated emotional aftermath of a failed pregnancy and their evolving dreams for an unknowable future in this bittersweet, sun-dappled slice-of-life vignette.
Program runtime 109 min.