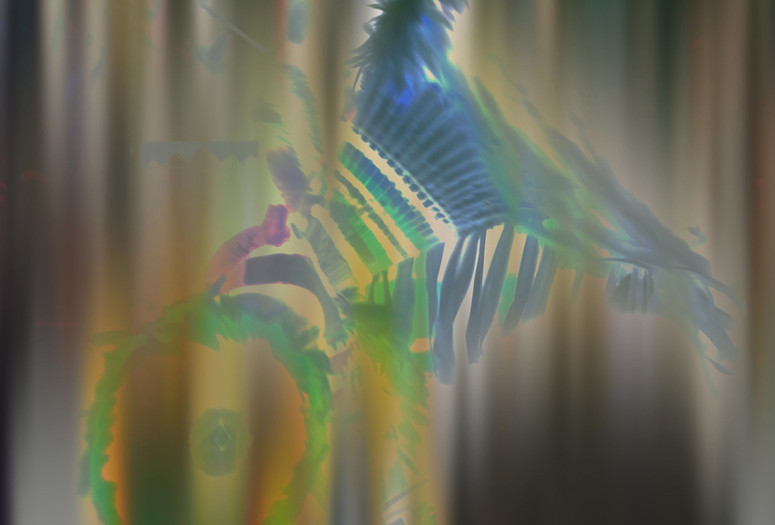 This special evening of music, poetry, community reflection, and storytelling celebrates the intersection of the legacy of poet Diane Burns (Anishnaabe/Chemehuevi) and the American Indian Community House (AICH), a New York City hub for Indigenous artists and their extended family and friends. This event is organized in connection with Sky Hopinka's gallery presentation of his film, I'll Remember You as You Were, Not As You'll Become, a moving-image homage to the poet Diane Burns. A vital figure in the 1980s Downtown scene and a frequent performer at AICH's Variety Shows in the 1990s, Burns was an influential presence, and her work—including her chapbook Riding the One-Eyed Ford (1981)—continues to resonate with and move poets, writers, artists, and performers today.
The evening will include an after-hours viewing of Hopinka's film, an informal showcase from AICH's archives, and creative offerings exploring the intertwined legacies of artistic voices and community spaces through the story of Burns's involvement at AICH. Speakers and performers include Nicholson Billey, Natalie Diaz, Jennifer Kreisberg, Henu Josephine Tarran, Britta Ruona, and more. All ages are welcome. This evening was conceived and organized by the American Indian Community House, Britta Ruona, Nicole Wallace, and MoMA.
American Indian Community House (AICH) was founded in 1969 by Native American volunteers as a community-based organization mandated to improve the status of Native Americans and to foster intercultural understanding. The mission of AICH is to improve and promote the well-being of the American Indian community and to increase the visibility of American Indian cultures in an urban setting in order to cultivate awareness, understanding, and respect. For more information, visit aich.org.
Accessibility


American Sign Language (ASL) interpretation and CART captioning is available for public programs upon request with two weeks' advance notice. MoMA will make every effort to provide accommodation for requests made with less than two weeks' notice. Please contact [email protected] to make a request for these accommodations.
Volkswagen of America is proud to be MoMA's lead partner of learning and engagement.

Access and Community Programs are supported by the Stavros Niarchos Foundation (SNF).

Leadership support for Adult and Academic Programs is provided by the Carroll and Milton Petrie Education Program Endowment, and Lewis B. and Dorothy Cullman Education and Research Endowment.

Major funding is provided by the Agnes Gund Education Endowment Fund for Public Programs, The Junior Associates of The Museum of Modern Art Endowment for Educational Programs, and the Jeanne Thayer Young Scholars Fund.

Additional support is provided by Gretchen Jordan.