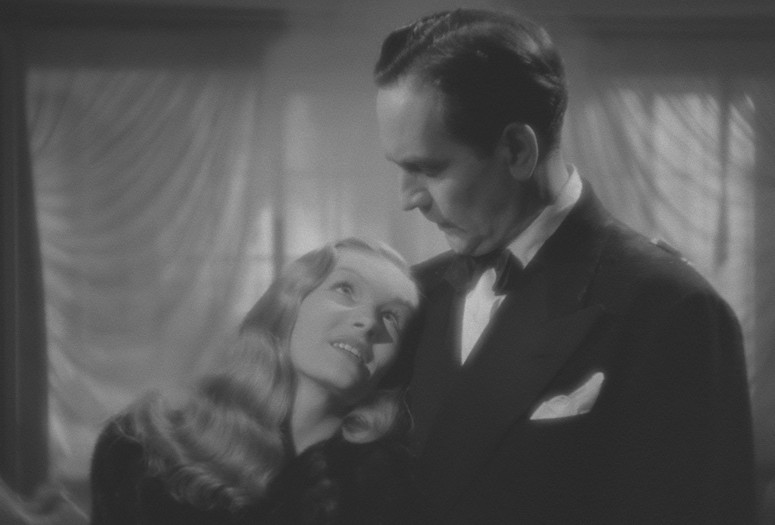 I Married a Witch. 1942. USA. Directed by René Clair. Screenplay by Robert Pirosh, Marc Connelly, Norman Matson, from a story by Thorne Smith. With Fredric March, Veronica Lake, Robert Benchley, Susan Hayward, Cecil Kellaway. Digital restoration by the Library of Congress and The Film Foundation, with funding provided by the Hobson/Lucas Family Foundation; courtesy of Shout! Factory and the American Genre Film Archive. New York premiere. 77 min.
Petite, blonde, and armed with a provocative peek-a-boo hairstyle, Veronica Lake was often dismissed as a novelty act during her brief period of stardom in the early 1940s, but films like Sullivan's Travels, This Gun for Hire, and this slapdash but charming supernatural comedy now suggest a performer with a wised-up sexuality and a tense, survivalist core. As a 17th-century New England witch who comes to take revenge on the 20th-century descendant (Fredric March) of the Puritan who persecuted her, Lake is all smolder and disruption. René Clair, in his wartime exile from France, directs a cast rich with wonderful character actors, including Cecil Kellaway, Robert Benchley, Elizabeth Patterson, and Robert Greig.
As is the case with many independent productions, the original elements of I Married a Witch took a serious beating as the film passed from distributor to distributor, and for this restoration the National Audio-Visual Conservation Center of the Library of Congress digitally combined three sources to recover the film's striking visual quality.