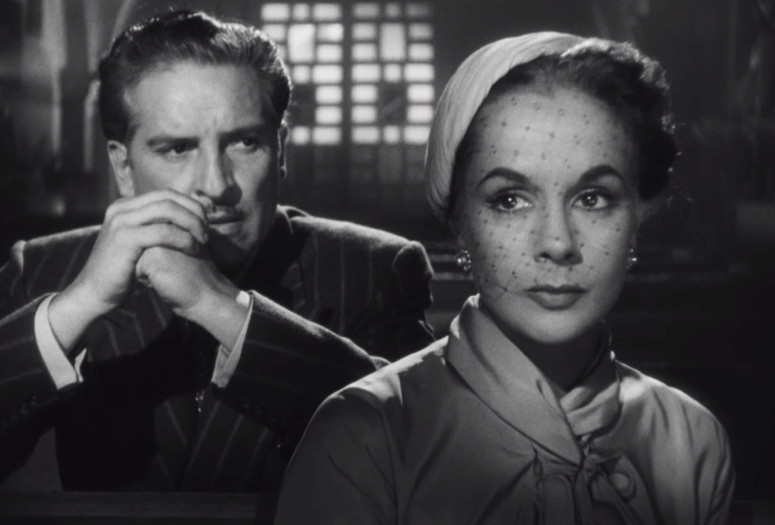 Él (This Strange Passion). 1953. Mexico. Directed by Luis Buñuel. Screenplay by Buñuel, Luis Alcoriza, from a novel by Mercedes Pinto. With Arturo de Córdova, Delia Garcés, Aurora Walker. 4K digital restoration by The Film Foundation's World Cinema Project, Les Films du Camélia and Cineteca di Bologna with the support of OCAS and in association with Películas y Videos Internacionales; funding provided by the Material World Foundation. Courtesy of The Film Foundation. US premiere. In Spanish; English subtitles. 92 min.
"Although usually Luis Buñuel was a great humourist as well as a permanent surrealist, this—a bit like Hitchcock's The Wrong Man —is probably one of his most serious films, and also one of the most complex and more tensely and elliptically narrated, closing with one of the most disquieting final shots ever filmed. Considered by many as the best of Buñuel's masterpieces together with The Criminal Life of Archibaldo de la Cruz and The Exterminating Angel, it contains some images that make one wonder if Hitchcock had watched and recalled Él when he was filming Vertigo five years later" (Miguel Marías).
The 4K restoration used the dupe positive preserved by Películas y Videos Internacionales at the Filmoteca de la UNAM, where the scan was performed. Color grading was supervised by Gabriel Figueroa Flores. Restoration work was carried out at L'Immagine Ritrovata laboratory and completed in 2022. The Film Foundation extends special thanks to Guillermo del Toro and Daniela Michel.