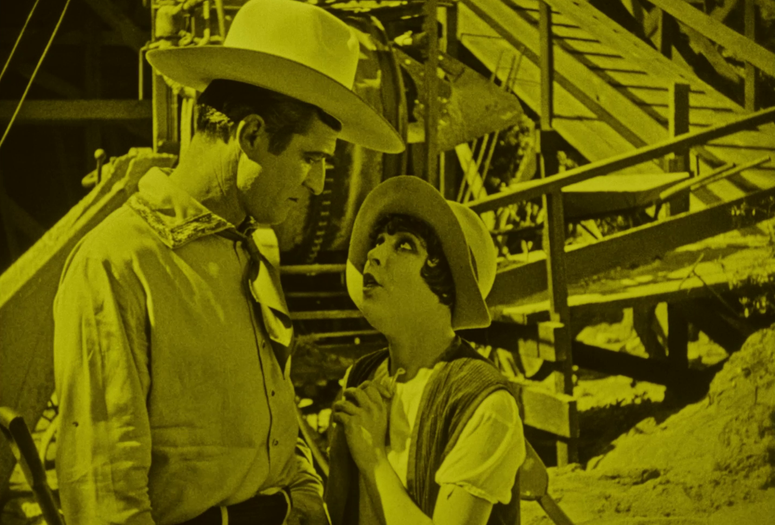 Virtual Cinema screenings are available exclusively to MoMA members. Not a member? Join today and start streaming.
The Best Bad Man. 1925. USA. Directed by John G. Blystone. Screenplay by Lillie Hayward, from a story by Max Brand. With Tom Mix, Clara Bow, Cyril Chadwick. Silent, with original music score by Ben Model. 50 min.
At the height of his popularity, Mix was so much in demand that he would appear in eight or nine feature films a year. The Best Bad Man was the seventh of his nine 1925 releases, and it is distinguished by the presence of Clara Bow as Mix's love interest, a rancher's daughter leading a revolt against a corrupt overseer. Still billed below the title here, Bow would be one of Hollywood's biggest stars one year later. The screenplay is an early effort by the prolific Lillie Hayward, who was still writing B Westerns for Republic 30 years later. New digital preservation by The Museum of Modern Art, with funding provided by the Celeste Bartos Fund for Film Preservation and David Stenn
Virtual Cinema is not available to Annual Pass members. Virtual Cinema screenings are not available outside the US.