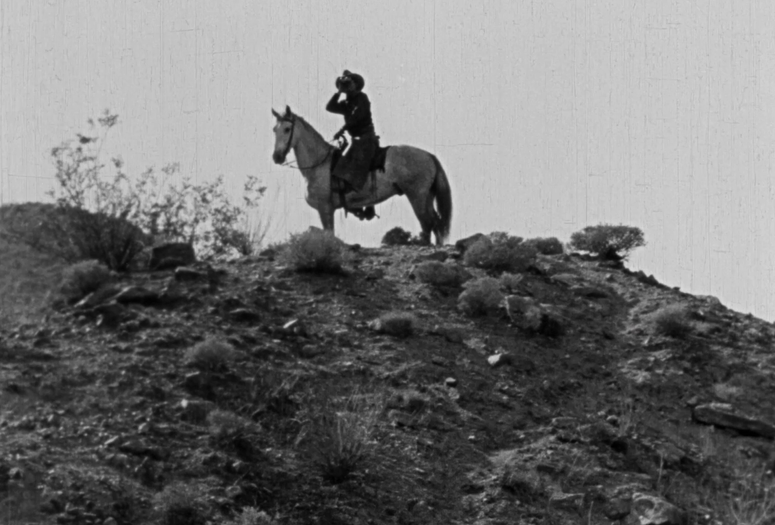 Virtual Cinema screenings are available exclusively to MoMA members. Not a member? Join today and start streaming.
Outlaws of Red River. 1927. USA. Directed by Lewis Seiler. With Tom Mix, Marjorie Daw, Arthur Clayton, William Conklin. Silent, with original music score by Ben Model. 54 min.
B-movie stalwart Lewis Seiler began his long career as a director with half a dozen Tom Mix vehicles for Fox Film, of which this 1927 effort is typical. Aimed at children and less discriminating rural audiences, the Mix films helped establish the formula for matinee Westerns, with their white-hatted hero (Mix's own ten-gallon hat looms on the horizon like a transatlantic vessel) perched on his "Wonder Horse," Tony, as he battles interchangeable bands of black-clad bad guys (here led by one of the best snarlers in the business, Francis McDonald). Reliably, the Mix films filled Fox's coffers and helped to underwrite the studio's more ambitious efforts, such as 1927's Sunrise. New digital preservation by The Museum of Modern Art, with funding provided by the Celeste Bartos Fund for Film Preservation
Virtual Cinema is not available to Annual Pass members. Virtual Cinema screenings are not available outside the US.