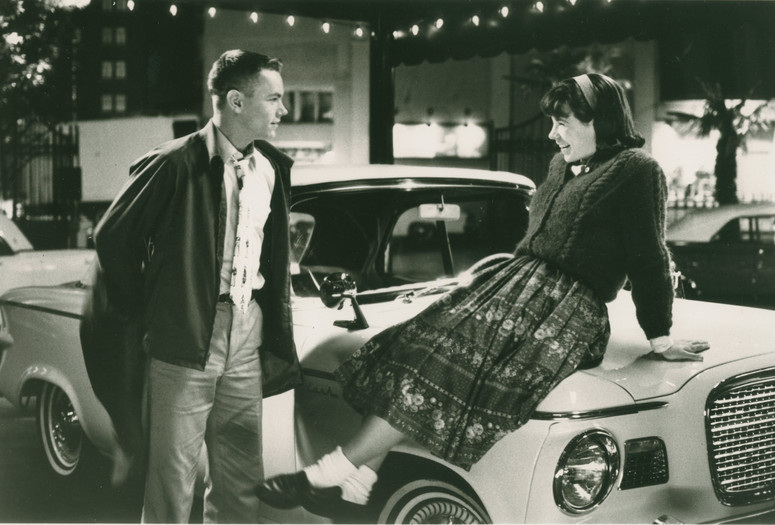 Mister E. 1959. USA. Directed by Margaret Connelly. 11 min.
Left at home yet again when her husband runs off to play cards with his buddies, a young wife dreams up an ingenious plan to get even: a well-dressed mannequin becomes her handsome lover! Preserved with support from NYWIFT's Women's Film Preservation Fund.
Dogfight. 1991. USA. Directed by Nancy Savoca. 94 min.
Screenplay by Bob Comfort. With Lili Taylor, River Phoenix. The ever-superb Lili Taylor plays Rose, a teenage pacifist in 1963 who "wins" a cruel prize. The idealistic and lonely Rose is drawn to Eddie, who is about to ship off to Vietnam. Eddie's reasons for paying attention to the girl are ignoble at first, but become the catalyst for Rose finding her power.