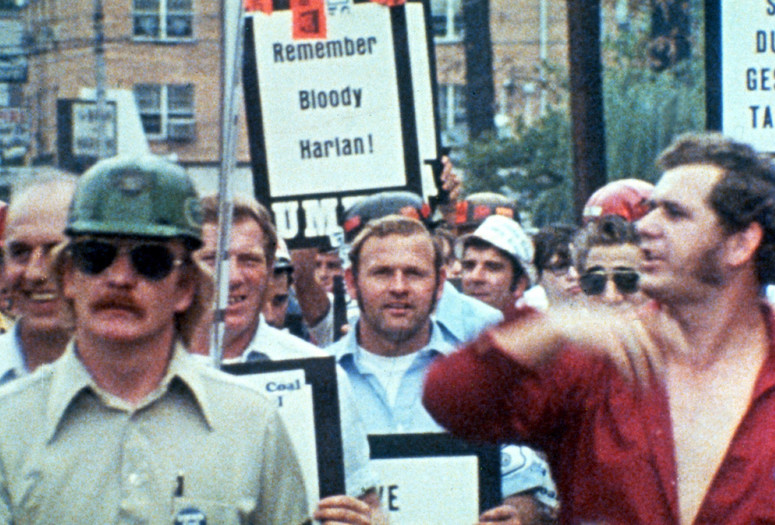 Sage-femme de première classe. (First-Class Midwife). 1902. France. Directed by Alice Guy-Blaché. Silent, with piano accompaniment by Ben Model. 4 min.
A young couple wanting a baby go to a fanciful farm stand where one can be purchased!
Harlan County, U.S.A. 1976. USA. Directed by Barbara Kopple. 103 min.
One of the great modern American documentaries, Harlan County, U.S.A. won the 1977 Oscar for Best Feature Documentary. Kopple not only captures the essence of a bitter and violent miner's strike in Kentucky, but also all of the people involved with the process. Preserved with support from NYWIFT's Women's Film Preservation Fund.