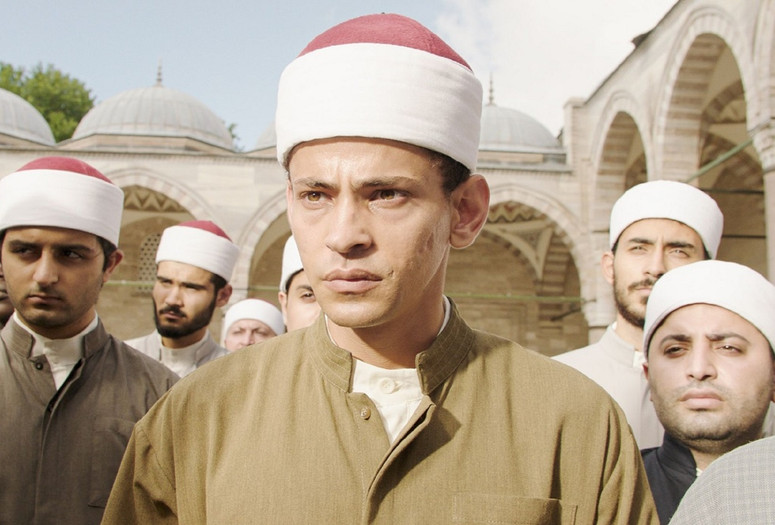 Cairo Conspiracy. 2022. Denmark/France/Finland/Sweden. Written and directed by Tarik Saleh. With Tawfeek Barhom, Fares Fares, Mohammad Bakri. DCP. In Arabic; English subtitles. 126 min.
For members at the Explore category and above, tickets will become available two weeks before the screening date, starting at 10:30 a.m. Additional tickets will be available to members and the general public one week before the screening date, also at 10:30 a.m. Please note that space is extremely limited and tickets will be in high demand.
Winner of the Best Screenplay award at the 2022 Cannes Film Festival, this riveting thriller situates itself in the rarefied world of Islamic scholarship and political power. Adam is a gifted student from a small fishing village, granted a coveted admission slot at the Al-Ahzar University in Cairo. His naiveté is soon manipulated by forces that have leveraged religious authority to control powerful networks and threaten lives. From mesmerizing sequences of competitive ritual text-recitation to cat-and-mouse games in the corridors of contemporary Egyptian institutions, the film is a window on worlds we have never been allowed to see.