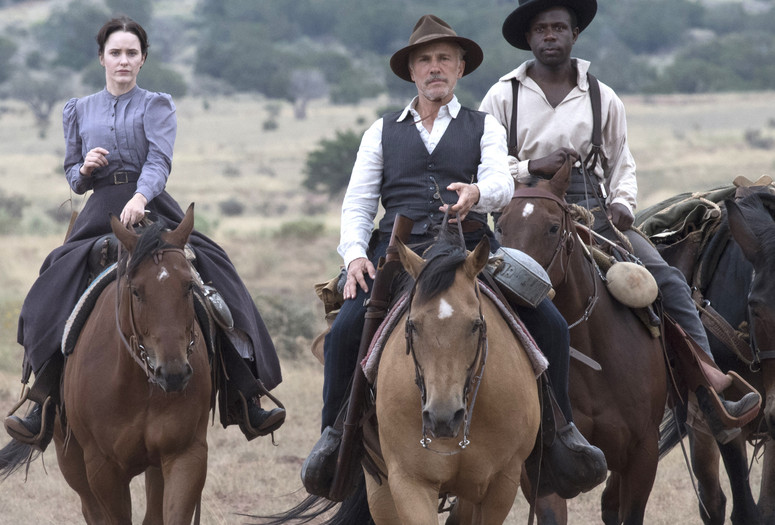 Dead for a Dollar. 2022. Canada/USA. Written and directed by Walter Hill. With Christoph Waltz, Rachel Brosnahan, Wllem Dafoe. DCP. 107 min.
At the age of 80, writer-director Walter Hill (The Warriors, 48 Hrs.) returns to his favorite genre, the Western, for a disarmingly modest, unassuming production that seems free of commercial pressures; this is a movie that exists for the pleasure of its maker, as he tinkers with the details, tunes up the engine, polishes the chrome. Christoph Waltz, cast against all reasonable expectations as a polite, self-deprecating hero in the Randolph Scott mode, is a bounty hunter with two open accounts: he's been hired by a businessman (Hamish Linklater) to bring back his wife (Rachel Brosnahan), who may or may not have been kidnapped by a Black army sergeant (Brandon Scott). At the same time, a fabled outlaw (Willem Dafoe) has just been released from a New Mexico jail, and revenge on Waltz, the man who put him there, is his first order of business. Eschewing the funny deaths and fountains of blood that have come to characterize genre cinema in the 21st century, Hill finds beauty in comportment, constraint, and negotiation. Courtesy Quiver Distribution
For members at the Explore category and above, tickets will become available two weeks before the screening date, starting at 10:30 a.m. Additional tickets will be available to members and the general public one week before the screening date, also at 10:30 a.m. Please note that space is extremely limited and tickets will be in high demand.