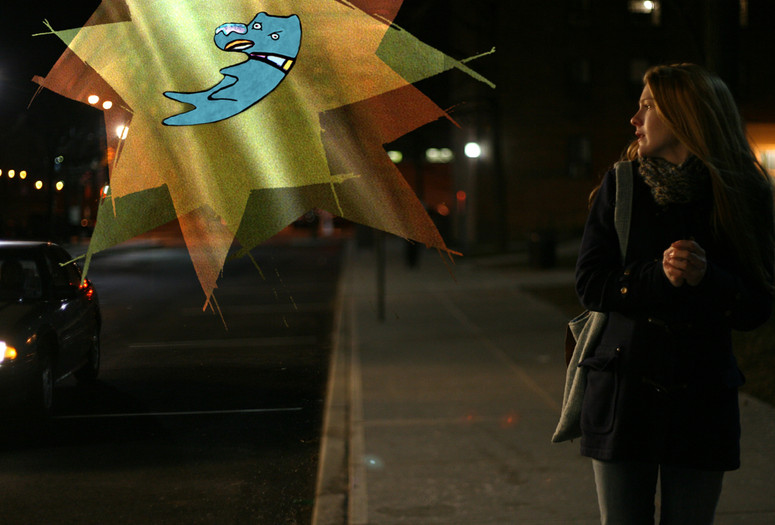 Glass Gardens. 1982. USA. Directed by Lisa Crafts. 5 min.
An allegory about the role of creativity and how it nurtures the human spirit. Glass Gardens uses multiple animation techniques, including cutout animation drawn directly onto paper, to stunning effect. Crafts even built the animation stand on which she created the film. Preserved with support from NYWIFT's Women's Film Preservation Fund.
The Toe Tactic. 2008. USA. Directed by Emily Hubley. 84 min.
With Lily Rabe, Jane Lynch, Mary Kay Place. Mona Peek's father has just passed away and her life is seemingly in shambles. In this unique live-action/animated feature, Mona and her friends are being manipulated by a card game that is happening in the animated world—among a group of dogs!