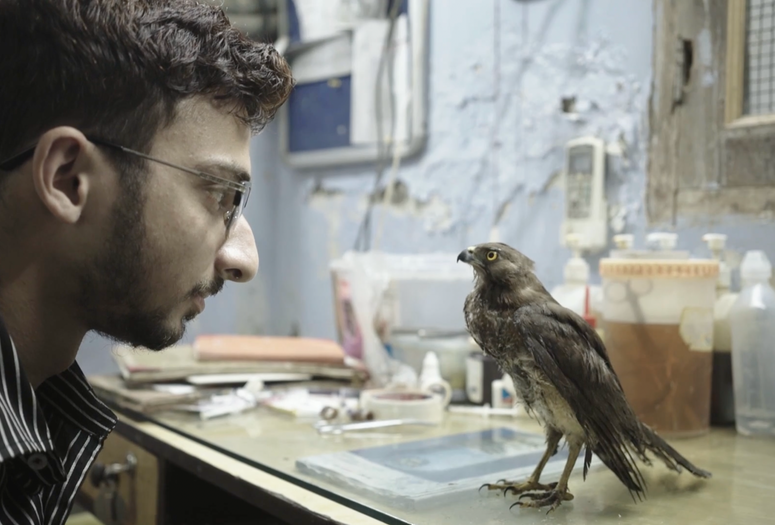 All That Breathes. 2022. India/Great Britain/USA. Directed by Shaunak Sen. In Hindi; English subtitles. 94 min.
Black kites glide across the sky of Delhi in search of rats, rodents, and meat occasionally offered by humans. In recent years, many of these birds of prey have fallen from the sky due to the city's notorious pollution and injuries caused by manja, a sharp thread coated with crushed glass used in kite flying. Three Muslim men—brothers Nadeem Shehzad and Mohammed Saud and their colleague Salik Rehman—operate an ecological mission out of a makeshift garage space to rescue and rehabilitate the wounded birds. Arresting, hypnotic imagery draws us into the world of wildlife and their human caretakers to craft a brilliant meditation on life under assault. All That Breathes won the Best Documentary (World Cinema) award at Sundance and the L'OEil d'or for Best Documentary at Cannes.
For members at the Explore category and above, tickets will become available two weeks before the screening date, starting at 10:30 a.m. Additional tickets will be available to members and the general public one week before the screening date, also at 10:30 a.m. Please note that space is extremely limited and tickets will be in high demand.