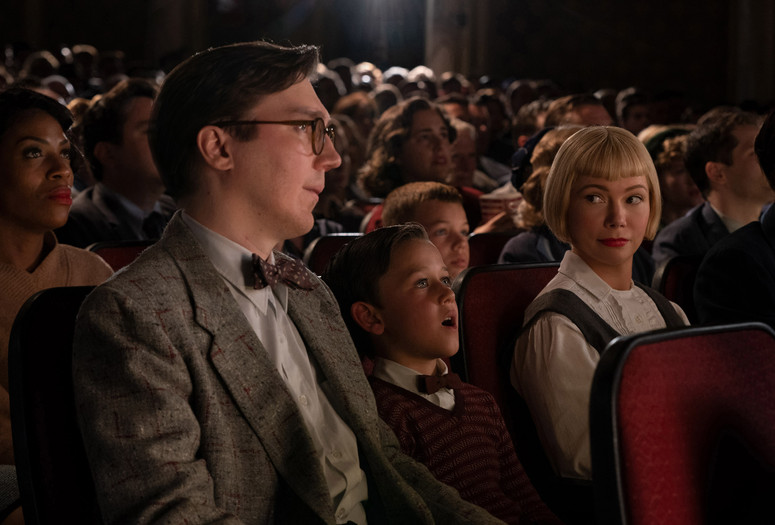 The Fabelmans. 2022. USA. Directed by Steven Spielberg. Screenplay by Spielberg, Tony Kushner. With Michelle Williams, Paul Dano, Seth Rogen. DCP. 151 min.
Steven Spielberg has shared glimpses of his own story, layered throughout his rich and diverse filmography. But he has never allowed himself to get this close to a memoir—to get as personal as he does in The Fabelmans. Written with his frequent collaborator (and, perhaps, accidental therapist) Tony Kushner, Spielberg's latest invites us into the mid-century Americana of his youth in all its glorious ambition and stifling strictures. The Fabelmans features exceptional performances from Michelle Williams, Paul Dano, Seth Rogen, and a remarkable ensemble cast—not to mention a closing-act cameo made in cinema heaven! Courtesy Universal
For members at the Explore category and above, tickets will become available two weeks before the screening date, starting at 10:30 a.m. Additional tickets will be available to members and the general public one week before the screening date, also at 10:30 a.m. Please note that space is extremely limited and tickets will be in high demand.